Outstanding in their fields
What comes to mind when you hear the word 'farming'?
Is it a woman in her 60s, driving a forklift truck? A woman in a laboratory, testing soil samples? Or a woman working from home, auditing food safety practices and managing irrigation licences?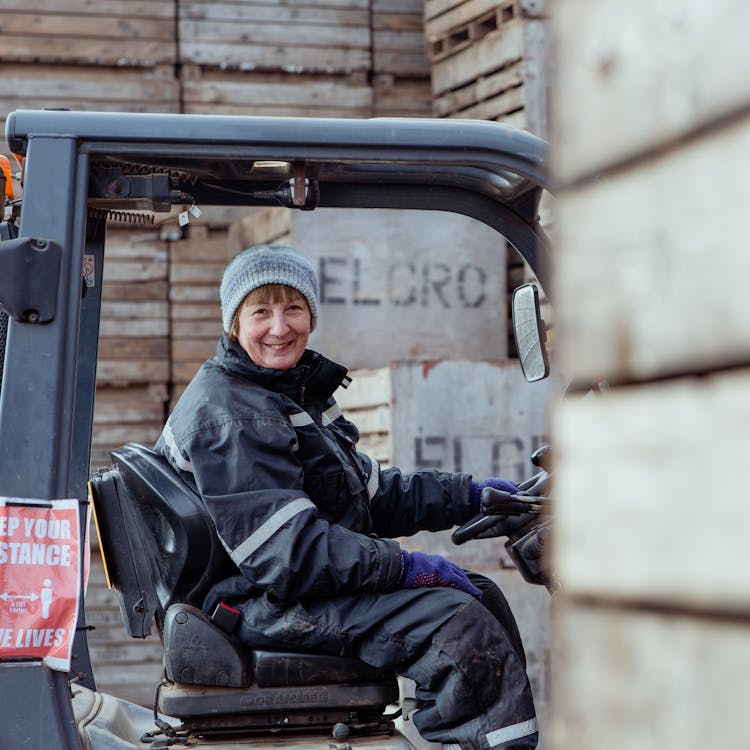 Nope, didn't think so.
Farming is one of those industries that – from the outside, at least – remains traditionally, stereotypically male-dominated.
But, as anyone in the agricultural world will tell you, it takes more than a ruddy-faced chap with wellies and a sheepdog to get food from the field to your plate. Much more.
So for International Women's Day, we've spoken to some of the women behind your fruit and veg to find out if the gender imbalance in agriculture is merely a perception. And, if not, what can be done about it.
Beyond tractors
Annice Rawsthorne is the Sourcing and Technical Manager at DGM Growers – one of our original suppliers.
They supply almost every supermarket in the UK with fennel, chard, pak choi, courgettes and all manner of other delicious crops. And it's Annice's job to make sure that everything is of the very highest quality.
But, unlike many people who end up working in agriculture, Annice isn't from a farming background. She explains: "If you're not born into it, agriculture seems to be all about long hours and a lot of hard manual labour, which is daunting.
"I knew I didn't want to drive a tractor, but it was almost impossible to know what else was out there. So after agricultural college, I joined a brilliant grad scheme which gave me the chance to try lots of different roles. I found myself in 'Technical' and really enjoyed it, and that's where I still am today.
"At the moment, all the growers we work with are men. But I'm working with our local college to show more women what's possible. Agronomy, seed sales, labelling – a huge number of these roles in the food and agricultural industry are already done by women, but hardly anyone knows they exist."
More varied opportunities
Rachael Templeton is Development Manager at Lutton Farm. They grow soft fruits, like raspberries, blackberries and strawberries, as well as making the blueberry wine we told you about a while ago.
Her job involves "all the projects outside day-to-day farming, including speaking to Oddbox each week." Like Annice, she believes more education needs to be done around the different jobs available in the industry.
"Before working in soft fruits, I was in food manufacturing, managing the baby-leaf operation for a salad company. I've travelled all over the world with my job – it's brilliant, and so varied. I just wish more women knew about it."
Women and machinery 
So are we saying tractor-driving is just for men? Can we only expect to see gender-balance off the farm, and not in the fields?
Far from it. Rachael explains: "I guess some jobs just might not appeal to women, which is fair enough. But if they're put off because they think you need to be big and muscly to manage farm machinery, then that's just not true.
"There was a time when farming involved a lot of brute strength. But with all the new technology and advances in machinery, anyone can do these jobs. Anyone."
Which is exactly what the women at another of our growers, Jack Buck Farms, are proving.
Gillian has been working there for almost 20 years and is one of a team of female forklift drivers. "My dad was a farm foreman, and five of my brothers came to work here. I started at a local factory, where I learnt to drive forklift trucks. Now I'm in my 60s and still driving!
"I love it on the farm. Fresh air and freedom. When people start here, they start for life."
A more balanced future
According to DEFRA (The Department for Environment, Food and Rural Affairs), there are more than 250,000 women running farms in the UK, with more expected to enter the industry in the near future.
Recent Higher Education enrolment figures show that around 25% more women than men have started agricultural-related courses. And, according to a report issued by Farmers Weekly, women were more likely than men to recommend farming as a career.
All the women we spoke to said they'd been given nothing but encouragement and support throughout their careers – the only barrier is knowing what's out there in the first place.
Times are changing, that's for sure. And while it's possibly too early to say the future of farming is female, there are some very promising signs that equality is getting closer. Which, given the starting point, is well worth celebrating. Now where's that blueberry wine?