Our favourite vegan recipes, in honour of World Vegan Month
Kicking off with World Vegan Day on 1st November, World Vegan Month raises awareness of the movement and reflects on how far it has come. 
Think plant-based eaters go without? Here are nine of the best vegan recipes you can make easily at home.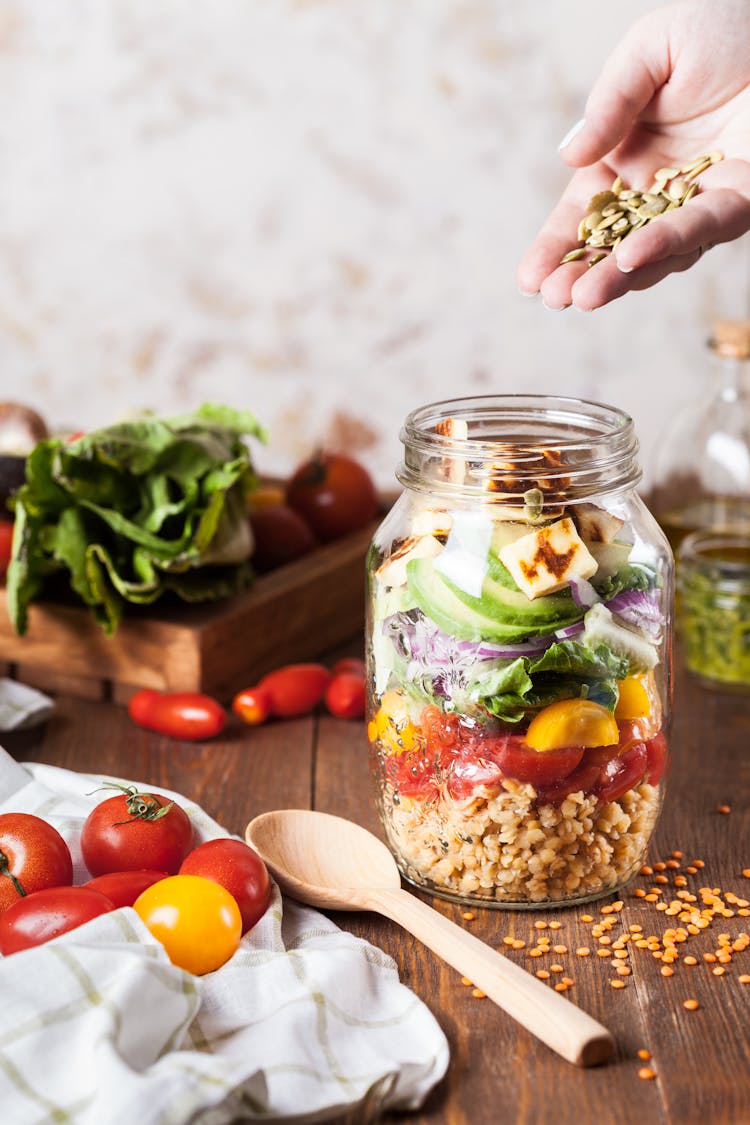 Pumpkin, spinach and black bean dopiaza
Would this even be an Autumn post if we didn't celebrate the mighty pumpkin? If you've been blessed with one in your box, consider making this pumpkin, spinach & black bean dopiaza recipe from BBC Good Food. With warming South Asian spices and flavours, it only takes 15 minutes of prep time. Alongside 400g of pumpkin, you'll use up 2 onions (cooking them until crispy), 200g of spinach and a can of black beans. You can swap the beans for any others you have at home. 
Vegan paella
If you have veggies you're not sure what to do with, trust us and make this vegan paella dish from The Easy Vegan. Cooking paella doesn't have to be difficult or time-consuming either - this recipe only takes 30 minutes. The recipe asks for baby tomatoes, peas and red pepper. If you need to swap these out, mushrooms or courgette would work well too. Use any food with umami flavour and texture as the 'meat substitute'. 
Mongolian lentils and broccoli
Use up onions, broccoli, lentils, rice, garlic, spring onions and sesame seeds with this Mongolian lentils recipe from Jillian Glenn. Lentils provide a meaty texture and the florets of the broccoli soak up the delicious sweet sauce. Just don't throw out your broccoli stalks when you're prepping as they taste just as good as the florets. 
Blueberry cheesecake
Vegans never need to miss out when it comes to dessert. This no-bake, layered blueberry cheesecake from Bakerita has us salivating with its authentic solid crust, soft topping and blueberry layer on top. The recipe will help you use up pecans, dates, cashews, coconut milk, coconut oil, chia seeds and lemon from the cupboard. Substitute the frozen blueberries for fresh ones or another type of berry if preferred. Swap the almond flour for any flour and change the types of raw nuts if you need to. 
Teriyaki tofu and vegetable kebabs
Vegan grilled food or an Autumn plant-based barbecue don't have to be anything less than delicious. Get creative and experiment with flavours that work well together for these grilled teriyaki kebabs from Yummy Mummy Kitchen. Although the recipe calls for you to use 1 onion, 1 courgette, 1 bell pepper and 1 small pineapple, you can sub these for whatever fruits or veggies you want to use up. And you can even bake them in the oven instead. 
Lentil ragu with courgetti
As the weather cools, warm up with this tomato-based lentil ragu recipe from BBC Good Food. Make use of 1 or 2 courgettes from your box by 'spiralising' them and using them in place of wheat spaghetti. Add 3 celery sticks, 2 carrots, 2 onions, 140g of mushrooms, 500g of lentils and a host of other ingredients to flavour the dish. 
Vegan jambalaya
This Cajun dish typically has meat, vegetables, rice and a lot of flavour. Replace animal products with beans and mushrooms and you won't feel you're missing out. With this recipe from the Stingy Vegan, you'll use up 1 onion, 4 cloves of garlic, 1 stalk of celery, 1 pepper and a good amount of mushrooms. It's super simple to cook, all in one pot. Sub the veggies in the recipe for whatever you need to use up the most. 
Chocolate and coffee brownies
When they're made well, vegan brownies can be soft, moist and squidgy - just like you should expect. Try these dark chocolate and coffee flavoured brownies from BBC Good Food. They have a flavour that's perfect for a grown-ups' gathering, and you'll use up some baking essentials too. 
Seitan steak and roast potatoes
Seitan, made from wheat gluten, is fun to experiment with. When utilising its naturally spongy and meaty texture, it makes a versatile and satisfying meat substitute. Simply blend your seitan in a food processor with an array of interesting flavours using this seitan steak recipe by Elephantastic Vegan. Roast some potatoes and add any veggies on the side for a casual Sunday dinner with the family.