National Allotments Week: Beginners tips for starting an allotment
This week, 9th-15th August, The National Allotment Society celebrated the skills and achievements of allotment owners across the country. The theme for National Allotments Week 2021 was 'plotting for the future', and they explored how allotments can help create a more sustainable society. You can look back on this year's events to get a taste of what happens each year. 
Whether you've just acquired a plot, or allotment keeping is something you'd like to get into, here are our essential tips on how to start an allotment of your very own.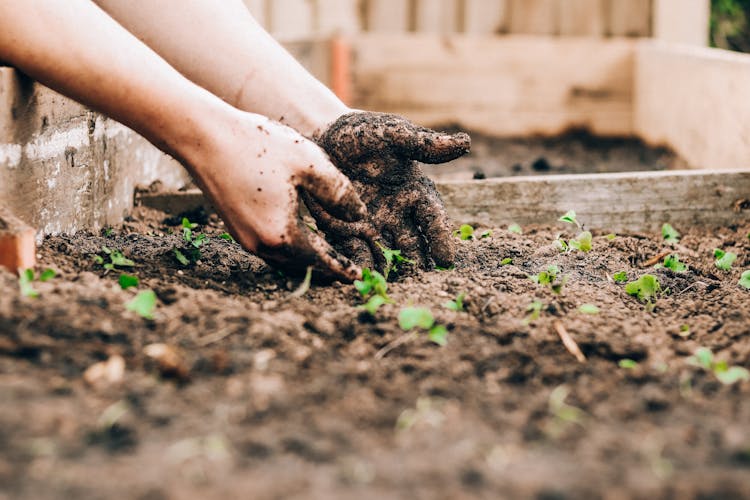 GET THE RIGHT EQUIPMENT
You'll want to set off on the right foot and make caring for your allotment as easy as possible. Check your shed first, but if you don't have any of the tools on this list, why not see if a neighbour or family friend can lend you one of theirs?
Gloves - essential for better grip in wet weather, plus protection from prickly brambles and stinging nettles
Trowel - dig under soil effectively to make light work of weeding, planting and root removal
Shears - for when it comes to pruning your plants or harvesting stems like kale and broccoli
Watering can - unless you can reach the whole allotment with your hose, a watering can (with a rose head for more careful soaking) is a must
Rake - a rake will allow you to remove unwanted leaves and prepare the soil for new seeds
Spade - for heftier digging jobs, you'll want a spade so you can move dirt around quickly
Compost bin - fertilise the soil in your garden by setting up a compost, either at home or on your allotment
Wheelbarrow - handy to load up with weeds for trips to and from the compost, as well as carrying heavier harvests
Plant labels - if you think you might forget exactly where you planted certain plants, keep some biodegradable plant labels and a pencil to hand
FIND A GOOD PLOT
You might want a project to get stuck into and be willing to put in the hours to get your allotment up to scratch. But is your new allotment plot too monumental a task? Decide how much of a time commitment you can make and how you'll make your plot work for you. 
Figure out what you'll need to do to get your plot into a workable condition. A good allotment plot should have plenty of sunlight, nearby access to water, a shed and land that can be worked for planting. Do you have enough space for any structures you want to use, like a greenhouse or a large trellis?
CLEAR YOUR ALLOTMENT SPACE
Autumn and winter are the best months to get an allotment and start clearing it. You'll then have less weeding to do in the spring, which is the busiest time to sow new seeds. 
Clear your plot one section at a time, then you can start planting in the first cleared area sooner. This will give you a good variety of tasks each time you visit your allotment. Dig the soil twice to catch all weed roots, bring air into the ground and aid better drainage. Apply a layer of compost before planting. If you don't plan to plant straight away, lay down old fence panels or flattened cardboard boxes (like your Oddbox boxes) to stop weeds growing in the meantime. 
Ask your allotment site manager for help recycling or disposing of any non-organic waste you find while clearing. Tread carefully in long grass and consider that your allotment may have become a valuable habitat for wildlife. Check for hedgehogs, snails, slugs, worms, caterpillars and chrysalises before strimming grass or digging an area. 
CHOOSE CAREFULLY WHAT YOU WANT TO GROW
If you're starting an allotment for the first time, consider growing a few types of vegetables or herbs for the first few months. This way, you're more likely to keep track of the individual needs of each type of plant you have. Think about what you'll be really excited to eat, then give it a go. 
You could even include companion plants - they can help your veggies grow and aid with pest control. For example, calendula repels pests from tomatoes and beans, and attracts insects that eat aphids. The calendula flowers are edible too and can add extra colour to a salad. 
If you want to grow a fruit tree remember that, depending on its stage of growth, you may not harvest fruit for the first few years. 
PLAN THE LAYOUT OF YOUR ALLOTMENT
You don't want to reach the end of a day of planting and realise you haven't left enough space for your courgette seeds to bloom into big, beautiful plants. Now you've chosen your seeds, from a birds-eye view, draw out a floor plan of your allotment. Make sure you have ample space for each plant to grow. If you only have one area of your allotment cleared, make sure you sow the seeds there that need planting the soonest. 
With careful planning, you can help each of your plants to grow to its full potential. Consider how sunny areas of your allotment are and how well the soil drains in different spots. If you happen to know the composition of your soil (for example, is one area richer in nitrogen?) factor that into your decisions too. 
MAKE A NOTE OF HARVESTING DATES
This might be the least obvious of our allotment beginners tips. Imagine turning up at the allotment and your spinach has already bolted, or your cucumbers have overripened. Unless you plan to visit your allotment daily, it's easy on sunny days for plants to quickly bypass your expectations. And you'll want to harvest your fruits and veggies are at the best times, as most are at their tastiest for only two or three days. 
For this reason, it's never a bad idea to make notes with rough harvesting dates while you're sowing seeds, transplanting seedlings or planting trees. Although harvesting is never an exact science, calendar reminders can prompt you to keep a closer eye on particular areas of your allotment.