How to declutter ahead of the new year
That week between Christmas day and the new year can sometimes stretch to an eternity as we struggle back to normality after the non-stop bustle and excitement of the last month. This year we're making use of this quiet and peaceful time to declutter before we burst into a new year and, this time round, a new decade. Fancy joining us? Read on for our pointers on how start the year with a clear home and mind…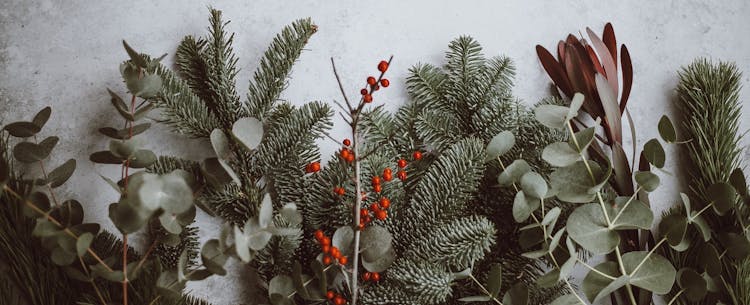 1. PUT PACKAGING TO THE 'SCRUNCH TEST'
We can picture it now, crumpled wrapping paper drifting around like tumbleweed and Christmas cards littering every surface. Before you stick your packaging straight into a bin bag, put it to the 'scrunch test' – scrunch it up and if it stays crumpled it's recyclable but if it bounces back there's an element of plastic in there and unfortunately it can't be recycled. If care has been taken whilst unwrapping presents and your paper's still in good condition, why not fold it up ready to be reused another time?
As for those Christmas cards, as lovely as they are there is unfortunately a limit to how long you can proudly display them on your mantle piece. We were given a great idea by Emily, our resident techwizz and green guru, who chops their old Christmas cards up to make gift tags!
2. DONATE, DON'T DISCARD
In an effort to cleanse our homes of unwanted clutter it can be tempting to be a bit ruthless and bin anything that won't be of use. We've all been there. Instead, why not donate any unwanted gifts? Take them down to your local charity shop or collection point so that they can go towards a good cause.
Otherwise, consider whether any unwanted gifts might be of use being added to the 'present drawer' for re-gifting later on in the year. However, it's worth taking stock of this in a few months or so - if there are still items going unused simply add them to the donation pile!
3. PASS ON YOUR LEFTOVERS
We never thought it would be possible but after eating our favourite Christmas dishes for breakfast, lunch and dinner several days running the sparkle is starting to wear off… Use the quiet of these days to get creative and come up with some innovative recipes to spice up those leftovers- from curries to soups to tarts, the possibilities are endless!
When you've finally had your fill, we recommend our friend at OLIO. OLIO connects you to your local community and helps you give away any unwanted food to prevent it from going to waste. Simply download the app (it's free), upload a description of your item and a picture or two then wait for the requests to come flying in. Otherwise, take your dishes down to your local food bank to ensure they go to someone in need this holiday season.
4. CARRY OUT A 'WASTE AUDIT'
A waste audit is useful to determine how much and what type of waste we generate. We find that doing a waste audit after a party or during a declutter or spring clean is really helpful as it tells us where we accumulate the most waste and helps us be mindful of what we acquire. If you carry out a waste audit of everything you clear out, including anything donated, and bear this in mind going forward, you might find that when next year's post-Christmas declutter comes around, it'll be a little easier!