How the HGV driver shortage is affecting our food – and why you should care
Missing your favourite brand of pasta? Noticed milk bottles missing from the shelves? If you've been out to the shops recently you might have seen certain foods are in short supply. There's a reason for that – an underlying issue is causing delays to food products reaching customers in the UK.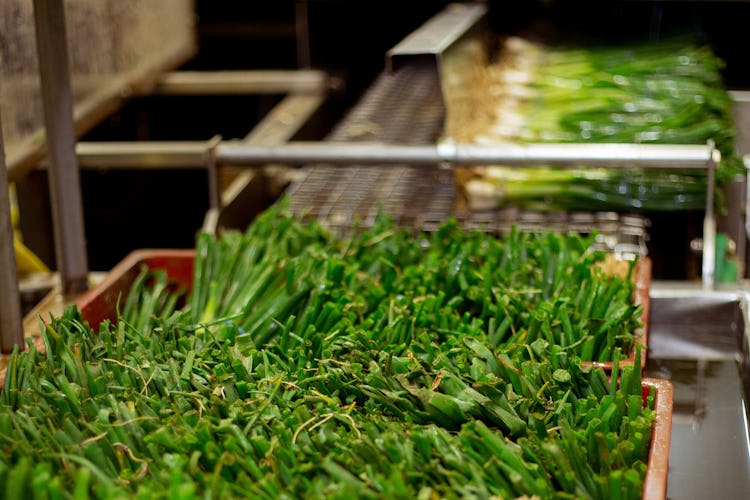 WHAT IS THE HGV DRIVER SHORTAGE? 
A nationwide deficit of lorry drivers has affected how easily and quickly the everyday things we buy can be moved around the country. Estimates vary, but some sources claim the UK is missing around 60,000 heavy goods vehicle (HGV) drivers we need to bring products to our warehouses. 
Larger haulage companies, especially, are doing well at lobbying the government to urgently address this. But until now there has been no concrete political action. This means the next few months are looking more difficult for anyone who wants to move things around the UK. And that has a knock-on effect on food deliveries as a whole, so you might see your favourite foods missing in shops for a while yet.
WHY IS THERE A SHORTAGE OF HGV DRIVERS?
A perfect storm of factors, all occurring at roughly the same time, have contributed to the HGV driver shortage. 
First, closures during the pandemic have stopped any HGV license tests from happening for over 12 months. For context, 20,000 tests would've usually taken place during this time. 
New Brexit immigration rules don't class HGV drivers as Skilled Workers. This means EU nationals who returned home during COVID lockdowns are now being stopped from coming back to the UK. 
Lastly, self-employment tax changes introduced last April have made agency drivers much more expensive. They've also affected take-home pay, so working as an HGV driver here looks less appealing. 
HOW IS THE HGV DRIVER SHORTAGE AFFECTING OUR FOOD? 
This lorry driver shortage has caused knock-on effects for the UK food industry – and it's beginning to bite. Produce is still growing, being packed and ready to go – but there simply aren't enough drivers to deliver it. 
Lockdown also caused an online shopping boom, so many drivers switched to driving for goods delivery companies instead of fresh fruit and veg. 
Food waste
Lots of produce is reaching its destination a day or more later than usual. This either shortens the shelf-life of veg or it's spoiled by the time it reaches its destination. On the one hand, this delay explains the unexpected gaps on shelves. But on the other, it means more fresh food than normal is going to waste. The Grocer has reported that at least 50,000 kgs of fresh food went to waste in just one week due to lack of HGV drivers. Producing this food needs 8,526 million litres of water and creates around 85,500 tonnes of carbon emissions. To put that into perspective, it's the same amount of water 144,199 people will drink in their whole lifetime, and the energy needed to power 19,547 homes every year. As this food goes to waste, so does that huge amount of precious energy and water.
Rising food prices
As the HGV driver shortage continues, many hauliers are issuing warnings of substantial, imminent price rises. Supermarkets will want to offset this cost, and also make up for their lost income from the food they bought but can't sell. The price will likely be passed onto, well, those who buy the food.
WHAT DOES THIS MEAN FOR ODDBOX? 
The last two weeks have been increasingly tough. This situation has made it incredibly hard for us to get certain products into both of our Oddbox packing sites. And our logistics team is working around the clock, non-stop to find ways to rescue fruit and veg each week. Some of our logistics partners can't provide the services they normally would for us, as they're forced to prioritise their bigger customers like supermarkets. Even those services we're able to keep relying on are seeing drivers burn out trying to keep up with extra work that's suddenly coming in. 
As a result, you may see more substitutions than you're used to over the next few weeks. We really hope you continue to enjoy your deliveries of fresh fruit and veg, even if they look a bit different to what you were expecting. And we want to extend a big thank you for bearing with us as we do our absolute best to navigate this tricky situation.