Fruit and veg peel – what can you cook with?
If it's second nature for you to compost the peels from fruits and vegetables - hold up. Most veg and fruit don't need to be peeled. And even when you choose to, many odds and ends can be saved to be infused into drinks or transformed into tasty condiments. 
Here's our quick collection of ideas on how to use fruit and veg peels in cooking.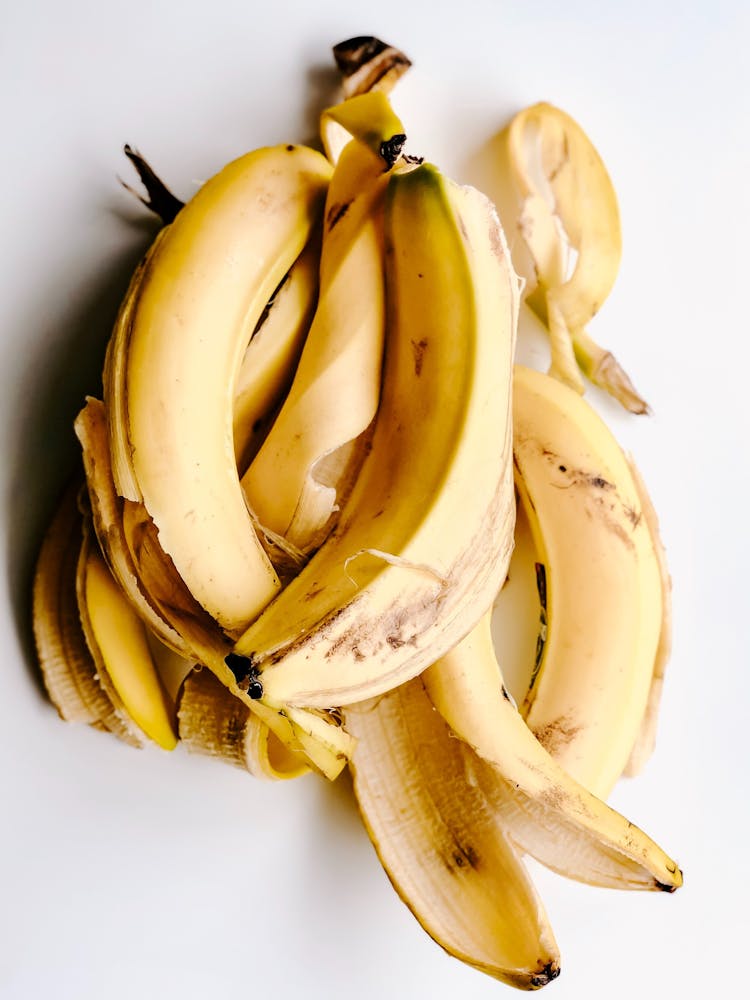 CARROTS
You don't need to peel carrots when you're cooking - a thorough wash will remove any residue. But if you can't resist, don't throw those peels away! Bake them into a carrot peel cake with this recipe from Veggie Desserts. Sub out the eggs for aquafaba and use plant milk to make it vegan. For a crunchy treat instead, roast the peels in the oven at 200°C for 10 minutes with olive oil and salt to make carrot chips. Or simply blanch the peels and add them to a container in the freezer, ready to sweeten up a vegetable broth later on.
PINEAPPLE
Pineapple skin is a difficult one to stomach. But, unless your peeling skills are out of this world, there'll still be plenty of flesh attached to the skins you discard. Make pineapple vinegar with this recipe from The Fermented Foodie. Or pack the fleshy pineapple scraps (minus the outer skin) into a jar with an airtight lid and cover them with water. Leave them out in the hot sun for a few hours until the water turns yellow. Then strain, chill and enjoy like tea.
POTATOES
Just like with carrots, a good scrub under the tap should lift any dirt from your potatoes. If you need to peel them anyway, there are plenty of uses for the skins. Bake spicy potato peel crisps in the oven, following this recipe from Vegan on Board. Or fry them over moderate heat with plenty of oil and use them as a substitute for croutons in soup. Save whole skins to bake and turn them into crispy mini scoops for guacamole or salsa.
ORANGES
Most of you will peel your oranges and clementines before eating. But did you know, if the skins are unwaxed, they're technically perfectly fine to eat? What does this mean? It means it's time to make candied orange peels. If you don't fancy eating the peels, add them to stocks and stews for a sharp, citrus flavour. Infuse them into liquor like vodka. Or dry the peels out and infuse them into black tea for hints of bergamot. 
GRAPEFRUIT
Unwaxed grapefruit peels can be enjoyed using a similar technique as oranges – and this will soften their bitter taste too. Infuse your peels into liquor or make candied grapefruit peels in the same way as other citrus fruits. You can also use them as zest on salads or in any cooked meal that needs livening up. Infuse grapefruit peels into olive oil or dry them out to add to loose-leaf tea mixtures.
MELON 
Although it's more difficult to use the outer shell of a melon (fruit punch bowl, anyone?), the rind (the white part between the flesh and the shell) has a similar flavour as the flesh itself. Traditionally used in Indian cooking like a vegetable, melon rind will soak up the flavours in a curry while maintaining a firm texture. Otherwise, dice it into small pieces and make into a chutney. Add your melon rind to a stir fry with your choice of vegetables from your box. Or pickle it with this recipe from The Spruce Eats.
BANANAS
You might never have considered eating your banana skins. We don't blame you, as they're tough and can have a bitter taste. But banana skins are completely edible - just clean them first. They soften and get sweeter as they ripen, so wait until your bananas are brown before trying them out. You can even boil the peel for 10 minutes, run it through a juicer or blend whole bananas into your morning smoothie. If you'd prefer to simply infuse your banana peels, make vinegar with this recipe from Livestrong.