Freezing 101: How to freeze fruit & veg
Ever wonder what fruit & veg you can freeze?
Whilst many recipes are freezer-friendly, we might find that instead of committing to freezing entire dishes, we want the freedom to use our fruit & veg how and when we like, just… later.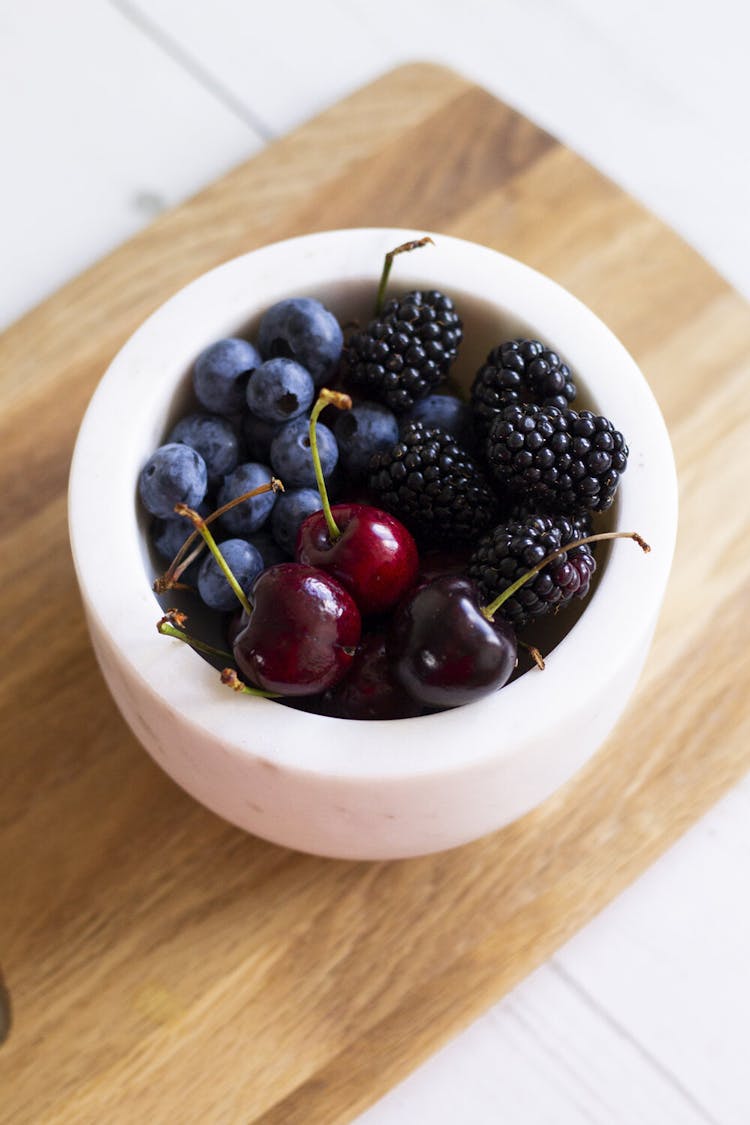 Freezing your fruit & veg is not just simple to do, but if done correctly it also maintains the freshness, crunch, and flavour of many of your favourite items. More importantly, it can be an amazing tool to reduce waste in the kitchen and make your ingredients last longer.
Craving a stew or soup? Throw in some chopped onions and greens from your freezer. Fancy a sweet treat or a morning smoothie? Pre-chopped packs of your favourite fruit can last for months whilst frozen. 
TIPS ON FREEZING VEGETABLES: 
For the majority of vegetables, they will need to be blanched before freezing. This means boiling the vegetables quickly for a few minutes before cooling them down straight away in ice-cold water to stop the cooking process. This helps neutralise the bacteria present, which in turn delays the spoilage process. 
It's a good idea to chop up all your veg beforehand, and (if you are able to) freeze them flat on a tray so that they don't clump together in a chunk of ice, after which you can pop them in freezer packs. If you are limited for space, chop them up and freeze them in small batches instead.
Water-dense vegetables don't freeze well - the reason? As water expands and shrinks during the freezing process, these vegetables will become water-logged and often lose their structure upon defrosting.
HOW TO FREEZE VEGETABLES
Freezing Onions:
Chop/slice your onions before freezing the pieces on a tray (no need to blanch)
These are particularly good in stews, soups, risottos, sauces etc. Anything where the onion doesn't have to retain its shape too much (e.g. in a salad) is ideal.
Lasts up to 3 months

Freezing greens (spinach, kale & chard):
This can include vegetables such as spinach, kale, chard
Blanching your vegetables will allow them to be stored up to 3 months, whereas freezing them fresh will mean they deteriorate quicker. Note that with leafy greens, you won't have to boil them for very long in the blanching process.
If freezing fresh, these leafy greens are great in juices.
If freezing blanched, you can throw them in soups as well as into your favourite stir-fries.

Freezing broccoli & cauliflower:
Cut into bite-sized pieces. Blanch, drain, and freeze in small packs
These are great for when you're craving some veg on the side of your meal, as well as boiled up and tossed into pasta, noodle, and rice dishes.
Lasts between 9 - 10 months

Freezing potatoes & other root veg:
Cut, blanch and dry thoroughly. Freeze in small batches.
The mighty potato will be perfect throw into the majority of your usual favourites, as well as easily boiled and turned into mash. Other starches work well in pies and casseroles, as well as roasted until crispy.
Lasts between 10 - 12 months
NOTE: We always recommend checking how long they last on average and dating your freezer packs. This way you'll always know when to best use them, and reduces the risk of wasting it!
TIPS ON FREEZING FRUIT:
Did you know? Many cafes that offer smoothies often use freezer packs of fruit, including mangoes, berries, and bananas. Not only does it automatically create a chilled smoothie (without the need for diluting it with ice) but it also means having a smoothie is incredibly convenient. You can just freeze your favourite combination of fruit, and you're good to go!
If your fruit has any bruises or gashes, carve these away as these can cause your fruit to spoil quicker
Cut into small bite-sized pieces for ease
Try to pat dry/remove as much moisture from your fruit beforehand
HOW TO FREEZE FRUIT?
Freezing Apples:
It's best to peel your apples before freezing (apple crisps are a great way to use them up!) as apple skins are particularly prone to small bruises and marks which can lead to spoilage.
Core and cut into bite-sized chunks and freeze in packs
They work great for the applesauce base of your usual pies, crumbles, strudels
Lasts between 9 - 10 months
Freezing strawberries, blueberries, raspberries:
Works for any type of berry, these are just our personal favourites!
It's best not to wash your berries before freezing otherwise they tend to trap moisture and clump together. If you do, leave to dry and take the extra step of patting them down before popping into the freezer
Delicious whizzed up into smoothies, as well as baked into muffins.
Lasts between 6 - 9 months
Freezing Bananas
Peel, chop into bite-sized chunks, and freeze
Great for milkshakes, ice cream, and banana pie
Lasts between 2 -3 months
Freezing Grapes
Remove any softened grapes, wash and dry thoroughly before freezing
They're the perfect healthy sweet treat - affordable and delicious
Lasts between 6 - 8 months
MORE FREEZER TIPS:
Freezing our fruit & veg helps keep our food at its prime, so avoid putting in anything that isn't at its best (as this won't taste any better once frozen and defrosted!)
Wrap your produce well to avoid freezer-burn, and remove as much air from the packs as possible beforehand. 
Don't forget to label - labelling helps you keep track so that you know when to use up your produce.
Fresh fruit & veg is always a delight to have within our fridges and kitchens, but by getting more well-acquainted to our trusty freezer, we're able to make frozen fruit & veg just as exciting and delicious as their fresh counterparts (with the added benefit of reducing possible waste!).