Crisis Upon Crisis
How to summarise the events of the last month? It has been a devastating few weeks for the people of Ukraine, as Russia's invasion continues to affect millions of people as well as having worrying impacts on food supplies. And while storms raged across the UK, the Intergovernmental Panel on Climate Change (IPCC) were putting the finishing touches to their latest report.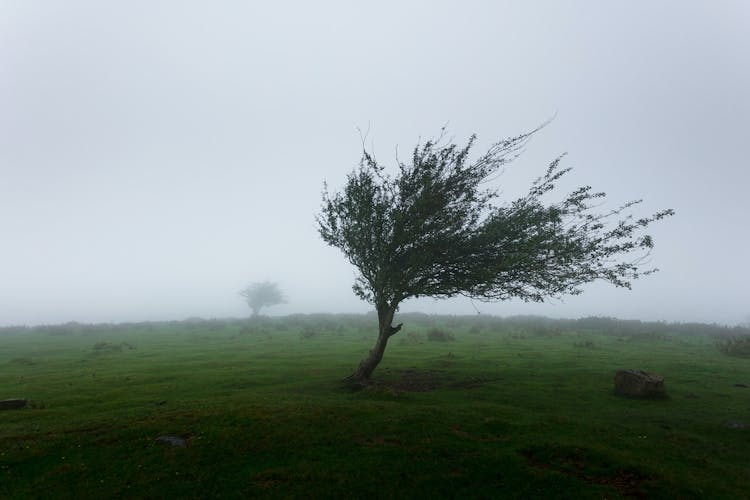 The invisible threats of war
Boris Johnson has called Russia's invasion of Ukraine a "catastrophe for our continent". As more than a million people are forced to flee Ukraine and bombs fall across major cities, there is also a real and growing risk of a more invisible threat: hunger. "Conflict disrupts the normal working of supply chains making it hard for food to reach people who need it," explains EU-funded organisation Food Unfolded,  and "often, hunger is also deliberately used as a strategy in war". Kyiv's supermarket shelves are already bare. 
"The disruption is expected to wreak havoc on food supply flows",  states the FT.  Combined, Ukraine and Russia account for a third of the world's wheat exports, which, as Vox explains, are particularly important for countries who already suffer from food insecurity: "when… conflict occurs in a major agricultural exporter like Ukraine and involves another like Russia, the victims could ultimately go far beyond the two countries at war". This includes countries in the ​​Middle East, South Asia, and North Africa, where the conflict is likely to make food less available and more expensive.  Vox's Siobhan McDonough and Youyou Zhou conclude: conflict could "hit the already hungry hardest". 
How many reports will it take?
The IPCC's latest report released earlier this week unpacked the scale and nature of the impact of climate change. It highlights what Hans-Otto Pörtner, IPCC Working Group II Co-Chair, describes as a "brief and rapidly closing window" for action.  Some of the impacts are now "irreversible", and over three billion people are now "highly vulnerable" – with countries that contribute the least facing some of the worst risks.  
The Independent points out that "'substantive' falls in crops are projected for large swathes of Europe this century, according to the IPCC report".  The reasons? Heat and drought stress, plus irrigation will be increasingly limited by water availability. 
Adaptation and pathways forward are an important theme, and the report's authors are clear that collaboration is critical. As IPCC Working Group II Co-Chair Debra Roberts says, "our assessment clearly shows that tackling all these different challenges involves everyone – governments, the private sector, civil society – working together." 
But climate reports can only do so much. As Christiana Figueres, former UN climate chief, says: "The science and the solutions are clear. It's up to us how we shape the future."
For the full picture, check out Carbon Brief's brilliant in-depth Q&A.
Dudley, Eunice and Franklin stormed through the UK
Just two weeks ago,  major storms were making their way across the UK. Power outages, fallen trees and even suspensions on waste collection have affected over a million people. The high winds and heavy rain were also felt in the fields – insurance company NFU Mutual saw more than two claims every minute coming in from farmers following storm Eunice. Even Jeremy Clarkson's Diddly Squat farm wasn't spared.  
Are worsening storms linked to climate change? Speaking to the BBC's Science Focus, Dr Friederike Otto, a lecturer at the Grantham Institute for Climate Change, explains that the relationship is a complex one. "What we do know," she says, "is that the rainfall and storm surge aspects of these storms is worse because of climate change."
There's no question that this month has been a heavy one in world news. The coming weeks and months will be crucial.