Behind the Box: Blueberries
Love blueberries? So do we. In fact, we love them so much that we don't care what they look like or how big they are – good news for our growers at Lutton Farm.
We've been rescuing blueberries from this family-run farm since around 2020, and last month we paid Joanna and Finn a visit to find out all about their berries. Spoiler alert: we did not leave hungry.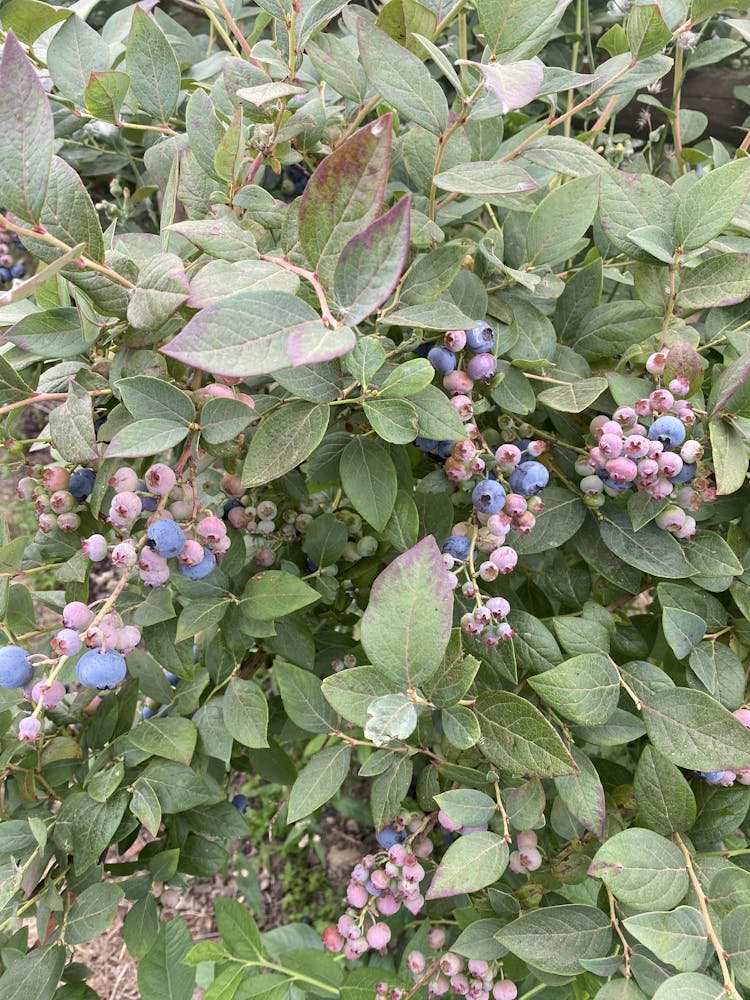 O: Hi Finn! Thanks for having us. Can you tell us about your farm?
F: Pleasure! Yes, Lutton Farm has been in our family since 1960. It started off as a small pick-your-own farm, and we now have over 70 hectares of strawberries, raspberries, blueberries and blackberries which we supply to supermarkets as well as local shops and restaurants. We're just on the border between Cambridgeshire and Northamptonshire – if anyone fancies a visit, we're also open to the public.
O: We highly recommend it as a day trip! For our Behind the Box series, we're looking at blueberries. Can you tell us about the blueberries you grow?
F: Sure. We have around 10-12 varieties of blueberry at Lutton Farm – each one has a different flavour profile, but this can also vary from year to year depending on the weather, fertiliser used and even the quality of the water. 'Duke' is one of our best-selling varieties – it's one of the earliest crops to ripen, and tends to have sweet, firm and tasty berries. But everyone has their own favourite.
O: How do they grow?
FJ: Even the British varieties are propagated in Spain and Portugal, then brought to the UK to be pollinated by bees. We plant ours in pots in a substrate made from coconut husk, which is good at holding water. And they're all undercover in big tunnels to keep them safe. (Blueberry plants don't like wind!)
O: Which months are your busiest? Is it all summer?
F: Blueberry season is mid-June to mid-September – during those months we pick between five and ten tonnes a week, with around 150 pickers starting work at 6am. It's hard work, and you need a lot of stamina to be picking fruit all day. But we're proud to have a very positive working environment – some of our pickers come back year after year.
O: So let's talk waste. Why would retailers not want blueberries?
F: It's a good question. We supply some of the UK's biggest supermarkets with soft fruit, including M&S, Waitrose and Tesco. When it comes to blueberries, bigger is always better in their eyes – which means the more petite berries get graded out and left behind.
It's also easier to sell the first fruits of the season, which means we tend to have more and more at risk of going to waste as the summer goes on. Oddbox has rescued around 6 million of our smaller berries since we started working together in 2020 – mainly from July onwards in the season. Without this option, many of those would have ended up going to waste.
O: Thank you Finn, it's been great meeting you and we're berry pleased to be able to help.
Enjoyed going Behind the Box to find out more about where our blueberries come from? Look out for the next story in the series, and head to our socials for tips and recipes from the community. There's tonnes more – literally – where this came from.