A beginner's guide to refill shops
Shopping zero waste is becoming more and more popular, as every year more of us try and reduce our impact on the planet. 
A refill shop, or zero waste shop, gives you the option to use less packaging when you buy. These outlets reduce the amount of plastic that ends up in household waste. Small refill shops are appearing on high streets, while supermarkets are being pressured to meet a rising demand for refillable options.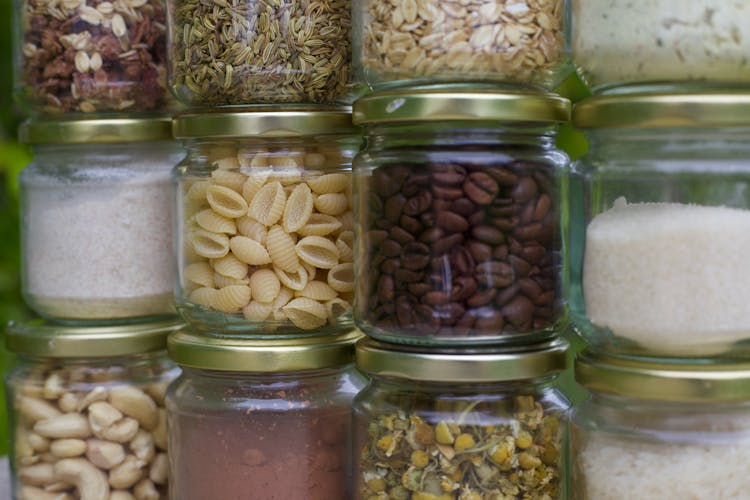 What is a refill shop?
A refill shop is usually an independent store that sells non-packaged goods like food, toiletries and cleaning products. They ask shoppers to bring containers they already own and refill them from larger containers in the store. 
Zero waste shopping has grown in popularity in the last three years. You're encouraged to only buy what you need in a refill shop. And it's a place to meet likeminded eco warriors in your community, too. 
The no packaging shop has become more popular because it's a way of taking tangible action. It allows us to avoid buying supermarket food covered in multiple layers of plastic. We can also give sturdy containers a second life, rather than just throwing them in the trash or recycling. When less than 10% of everyday plastic actually gets recycled in the UK, it's clear we need to reuse what we can, when we can. 
What do refill shops sell?
Each refill shop is different from the next. But generally, expect to find goods like: 
Cupboard staples – pasta, rice, oats, lentils, nuts, seeds, grains, cereals, spices and oils
Dried fruits – dates, dried apricots, figs, banana chips and coconut chips
Cleaning products – laundry detergent, washing up liquid and bathroom cleaner
Zero waste stores often sell toiletries, like toothpaste, soap and shampoo, in cardboard packaging or glass bottles. They often stock their shelves with locally sourced products, including meats and cheeses, which therefore: 
Are seasonal
Haven't been transported as many miles, so have a reduced carbon footprint
Have far less need for packaging during transportation
Small, local shops like refill stores are less likely to use pesky promotions that encourage shoppers to get more than they need. Instead, you'll buy just enough, while minimising the impact on the planet. 
How does a refill shop work?
Going into a refill shop can be daunting if you're not sure how things operate. Temptation arises to pop into your nearest supermarket instead. But you'll soon realise how simple it is to stock up at your local no waste shop. 
Walking in, you'll see products in large containers where you can fill the boxes, jars and bottles you've brought with you. Here's the step-by-step process. 
Before you leave the house
Check the refill shop's website, or contact them directly, to find out what you can buy there. 
Go through your cupboards and write a shopping list. 
Estimate the weight you need of each product and bring along the right sized containers. 
Grab enough reusable bags to transport your goods home. 
When you arrive at the store
Find a basket to carry your containers while you shop. 
Tare: Weigh your containers on the scales by pressing TARE. Depending on the store, either a label with the weight of each container will print out or you'll make a note of it yourself. 
Fill: Head to the products you want and take as much as you like. Many zero waste shops have funnels to help you fill your containers. 
Weigh: Place the filled containers back on the scales to weigh them. In some shops you'll select each product from the screen and print price labels. In others you'll make a note of the weights and product numbers so the cashier can calculate prices at the checkout. Liquids are often sold based on volume, so you won't need to weigh these. 
Pay: Bring everything to the till to pay. 
Tips for shopping at a refill shop
Check the price
No one likes an expensive surprise at the shops, so look out for signs with the price of each product per 100g/kg/100ml/litre. Mentally calculate how much the amount you want is going to cost – before you fill your container. 
Always bring containers
Although some zero waste stores sell glass jars and other containers, don't get caught out without what you need. Besides, it feels better to bring and reuse containers you already have at home. 
Here are some ideas for containers to bring – just make sure they're always clean and dry: 
Whatever container last held the product you're buying
Old Tupperware
Old cereal boxes
Sauce jars
Plastic takeaway boxes
Mason jars
Biscuit tins
Old bottles with the volume on the label (for liquids)