7 refreshing tea recipes for leftover fruit
When fruit gets a little soft around the edges, it's sometimes hard to know what to do with it. The peels of fruits are often packed with flavour that we might not realise too. 
But you don't have to always eat your fruit the conventional way. 21st May is International Tea Day - why not celebrate by blending leftover fruit from your box into some of these inviting fruit tea infusions?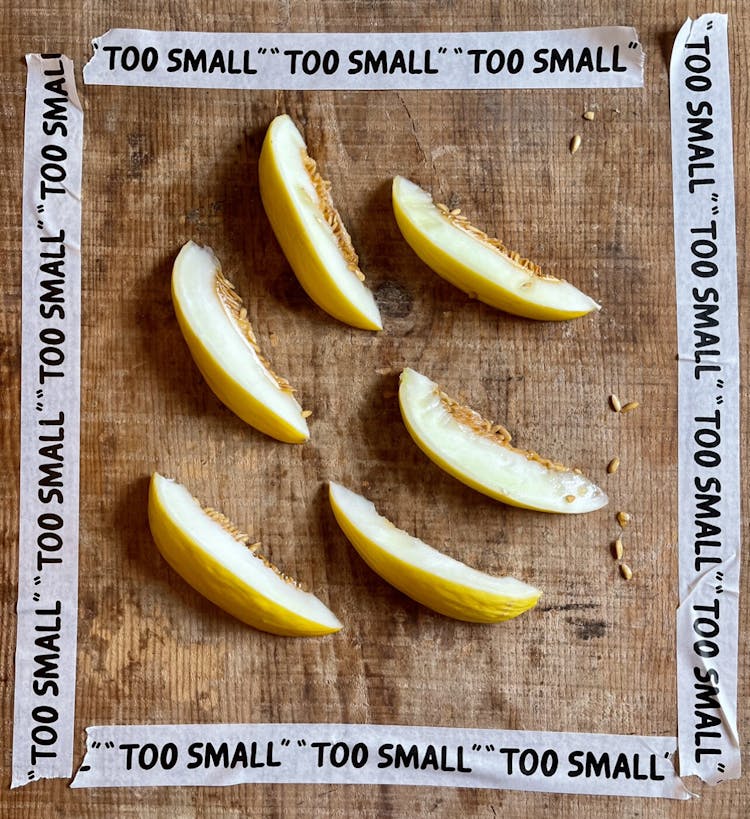 ICED HONEYDEW MINT TEA
Melon and tea? Yes, they really do go together beautifully in this leftover fruit and tea blend.
Dice 1 honeydew melon (or another similar type of melon if that's what you have). Bring 950ml of water to boil in a large pot and remove it from the heat. Add a large handful of mint leaves and 8 green tea bags to the water. Cover and steep for 3-5 mins, stirring occasionally. Remove the mint and tea bags and stir in 130g of sugar. Pour half of your melon, half of the tea and plenty of ice into a blender and blend until smooth, then serve over ice. Repeat this for the other half of your melon and tea. 
(via Taste of Home)
ROOIBOS AND PEAR TEA
Turn your rooibos into a sweeter treat by flavouring it with a whole pear and some cinnamon. 
Slice 1 pear and put the slices into a large saucepan with 600ml of water and 1/2 a cinnamon stick. Bring to a simmer and cook the pear slices for about 5-6 mins, until they soften. Remove the pan from the heat and add rooibos - either 2 tsp of loose leaf or 2 tea bags. Let the tea steep for 2 or 3 mins, then strain to serve. 
(via BBC Good Food)
ORANGE PEEL TEA
Orange peel fruit tea is a warm and spicy way to bring the flavours out from your peel after you've eaten an orange. 
Add 1 litre of water, the peel of an orange, a star anise head (or fennel seeds), 3 cardamom pods and 50g of honey to a saucepan. Boil on medium heat, mixing with a spoon until the honey melts. Remove from the heat and add 40g of green tea bags to stew for a few minutes, then drain and serve hot. 
(via Akis Petretzikis)
PLUM TEA
For a sweet garden party drink for everyone, look no further than the traditional Chinese iced plum tea. 
Put 10-12 plums and 4 lemons into a bowl, then sprinkle 4 tbsp of baking soda on top of them and wait for 1 hour. Wash the baking soda off of the fruits. Remove the stems and pits from the plums, and dice them into pieces. Slice 1 of your lemons and juice the remaining 3. Add a few of the plum slices to a large mixing bowl and sprinkle 2 tbsp of sugar on top. Add another layer of slices on top, repeating until you've used all of the plums. Add the lemon slices and mix it all together. Then pour the lemon juice into the bowl and leave it for half a day at room temperature, until the sugar dissolves. Pour the plum tea into jars and place them, sealed, into the refrigerator. After 2 or more days, you can serve your plum tea with a quarter glass of sparkling water, mint leaves and ice cubes. 
(via Vaya)
APPLE CINNAMON TEA
Apple tea is popular in Turkey and it can be made using the whole of the apple. 
Add 700ml of water, a small cinnamon stick, a small piece of ginger, 1 tbsp of lemon juice, 4 peppercorns and 2 tea bags to a deep pot and boil until the mixture reduces by one third. Take the pot off the heat and add a minced 1/2 an apple, covering the pot with a lid. After 5 mins, strain the apple tea and add honey or sugar to taste, then serve. 
(via Swasthi's Recipes)
PASSION FRUIT ICED TEA
Mix green tea with passion fruit juice for a refreshing taste that complements the warmer weather. 
Bring 450ml of water to a gentle boil, remove it from the heat and add 3 green tea bags. Stir in 3 tsp of maple syrup and leave for 5 mins (or longer if you'd prefer). Remove the tea bags, pour the green tea into a large jug and add another 450ml of cold water. Refrigerate for at least 10 mins. Cut 6 passion fruits in half and scoop the flesh out into a sieve. Press the seeds and filter the juice through into the tea, then stir the ingredients together. Garnish with the passion fruit seeds, ice cubes, mint and slices of lime. 
(via Foodaciously)
JAMAICAN PINEAPPLE PEEL TEA
Make use of your discarded pineapple peels by adding them into an aromatic tea blend. 
Take the peels from one pineapple, wash them thoroughly and cut them into medium-sized pieces. Pour 2 litres of water into a large pot and add the pineapple peel. Heat it to a rolling boil, then add a cinnamon stick, a sliced piece of ginger and a small bunch of mint leaves. Reduce the heat to a low simmer and cover for 45 mins. Strain to serve, either hot or ice cold. 
(via Cookerd)