6 vegetarian barbecue ideas
Barbecue season is almost upon us, which signals good times ahead. Meet ups with friends in the garden, cocktails in the sunshine and food charred to a perfect crisp.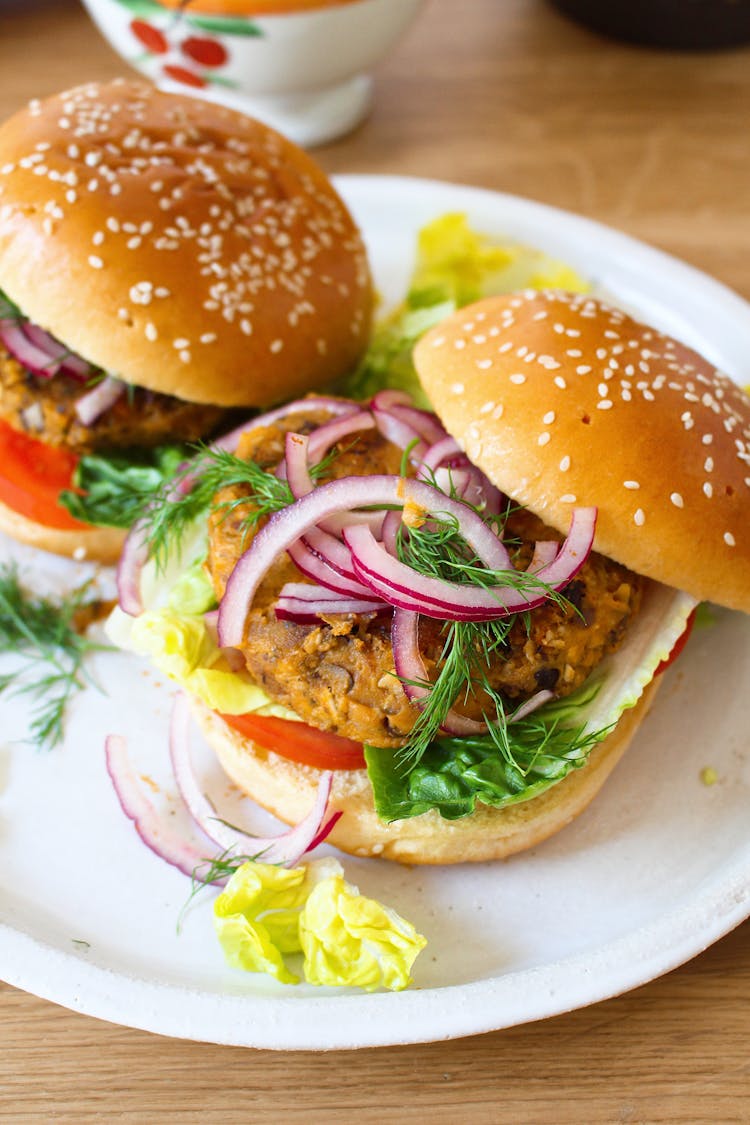 Barbecue season is almost upon us, which signals good times ahead. Meet ups with friends in the garden, cocktails in the sunshine and food charred to a perfect crisp. 
But grilling has become a meat-heavy affair and quality veggie barbecue options are often overlooked. Here are some of the best vegetarian barbecue recipes and ideas that'll change everyone's mind about the place of plant-based on the barbie. 
Halloumi skewers
Cut 400g halloumi cheese, 3 bell peppers and 1 courgette into chunks. Slice 1 onion into wedges. Thread alternating pieces of the ingredients onto 8 skewers. 
Make a salsa verde by placing ½ bunch each of fresh parsley, tarragon and chervil (dried herbs will suffice too) into a blender. Add 2 tbsp capers, 2 roughly chopped garlic cloves and 150ml olive oil. Blend until smooth. 
Brush the skewers with olive oil and cook them on a hot barbecue for about 2 mins on each side. Drizzle with salsa verde and serve with mixed salad leaves. 
To make your own vegan alternative to halloumi, check out this recipe. 
(via BBC)
Marinated BBQ veg
You can grill almost any vegetable (just don't try leafy greens). Carrots, asparagus, mushrooms, aubergine and fennel all taste great as roasted veggies on the barbecue. 
Using what's in your box, get creative with colours and textures. Cut your veggies into large chunks that are easy to turn on the rack and will need to be cooked for longer – so you can catch more of that distinct charred barbecue flavour. Toss them in oil and place them on the grill. 
After the veggies are cooked to your liking, making a versatile marinade is simple. Place 80ml lemon juice, 80ml olive oil, 2 tsp sugar and 2 minced garlic cloves in a jar. Then add salt, pepper and your favourite herbs to taste, and shake. While the veggies are still hot, drizzle the dressing over and toss. 
(via Recipe Tin Eats)
Garlic & mushroom burgers
You don't need a complicated recipe to make a BBQ veggie burger. Rub 4 large mushrooms (or 12 smaller ones) with sunflower oil. Grill them for 3 mins on each side until they're cooked but still firm. 
Mix 50g grated vegetarian gruyere (or vegan cheese), 1 crushed garlic clove, 1 tbsp warmed spread, salt and pepper in a bowl. Then spoon the mixture into the mushrooms and grill again on the barbecue until the cheese melts. 
Serve in toasted buns of your choice with lettuce, tomatoes and sliced red onion to top. 
(via BBC Good Food)
Pulled BBQ jackfruit burger
You won't want to drop this BBQ jackfruit mixture straight onto the grill. Instead, prep alongside so you and your guests can enjoy the classic flavour of barbecue sauce. 
Slice 1 large onion into thin slices. Sautee, along with 2 minced cloves of garlic, in a large pan. Use small amounts of vegetable broth or water to stop your ingredients from sticking. 
Drain and rinse 2 cans of jackfruit. Empty them into a blender with a large blade and pulse until the fruit is shredded. Once the onions and garlic have browned, add the shredded jackfruit to the pan. Cook on medium and keep stirring until the jackfruit has completely dried out. 
Add BBQ sauce to taste. Serve your jackfruit on buns, in a wrap, as a salad topping – however you'd prefer. Complement with coleslaw, potato salad or fries. 
(via Kathy's Vegan Kitchen)
Caramelised pineapple skewers with rum drizzle
There's no need to avoid sweets for your vegetarian BBQ skewers. And if you don't have pineapple to hand, you can try this recipe with fruits from your box. We recommend using apples, plums or pears. 
To make rum drizzle, pour 240g icing sugar into a bowl. Add 2 tbsp white rum and 1 tbsp lemon juice and whisk until combined. Pour into a shallow tray. 
Peel and cut a pineapple into 8 pieces, then thread each piece lengthways onto a skewer. Press the skewers into the rum drizzle. Cook over a barbecue on medium heat for 2 mins on each side, until golden and caramelised. Top with the remaining rum drizzle and serve. 
(via Donna Hay)
BBQ paneer tikka skewers
There are plenty of Indian vegetarian BBQ recipes to explore. You can even just slather your favourite spices onto vegetable chunks on the grill. 
To make BBQ paneer tikka skewers, mix 2 tbsp tikka paste with 250g Greek yoghurt (dairy or a plant-based version), a handful of chopped fresh coriander and 1 tbsp chopped mint leaves. Cut 250g paneer into cubes and combine with the yoghurt marinade. Cover and leave for at least a few hours, or preferably overnight in the fridge. 
Slice 1 courgette into long strips and toss with 8 cherry tomatoes (or chunks of larger tomatoes) in oil. Thread the paneer, courgette and cherry tomatoes onto the skewers. 
Cook on the BBQ for 2 mins on each of the four sides. Serve with flat breads, leftover marinade and extra yoghurt. 
(via Saga)