5 vegetarian stock recipes for your leftover peels & scraps
Are you making vegetable stock for the first time, and you're not sure which flavours will work well together? Or are you a pro who's tired of making the same boring old stock? Either way, did you know you can make stock from your vegetable scraps and ends? Give food waste a second life with these delicious vegetable scraps stock recipes.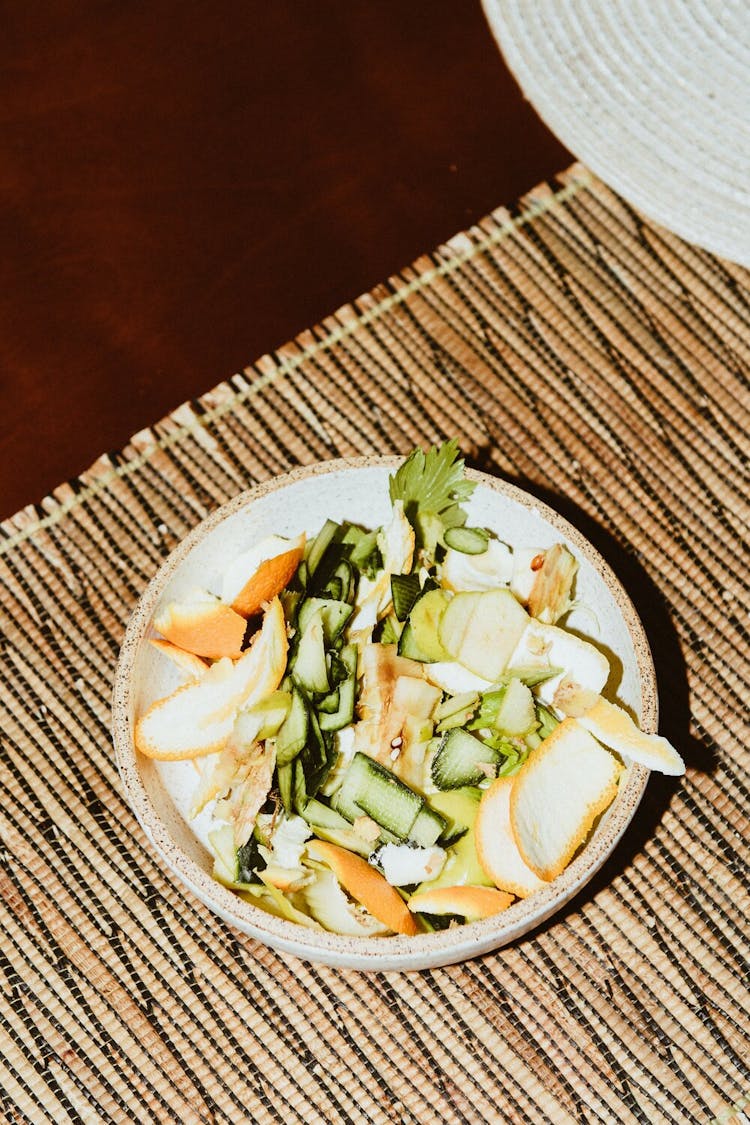 BUT BEFORE WE GET STARTED...
When you're making stock from vegetable scraps, you may not have enough trimmings at the exact time you need them. You also might want to separate and save some of your scraps for another stock recipe. Save and wash any veggie offcuts throughout the week, then place them in an airtight container in the freezer. When the time comes to make your stock, you'll have what you need.
Once your stock is made, if you're not using it all in the same day, pour it into ice cube trays and seal the cubes in an airtight container stored in the freezer. You'll then have conveniently-sized stock cubes ready for whenever you want them. 
ROOT VEGETABLE SCRAPS BROTH
Root vegetables are solid options to use when making stock. In fact, most recipes will recommend at least carrots and onions to create the base flavour. With this recipe from Garlic and Zest, you can use the trimmings from these same vegetables, and more, instead. And if you're feeling adventurous, add leftover apple and pear scraps into the mix for a little extra sweetness. Bay leaves and peppercorns create a rich but versatile broth, ideally suited to most dishes that ask for stock, such as stews, sauces and gravy. You could even substitute the water for this broth when you're cooking carbs such as rice and pasta. 
Make this stock to use up these scraps: Carrots, celery, onions, fennel, turnips, potatoes and others
GINGER AND HERB VEGETABLE SCRAPS BROTH
Peppercorns and bay leaves may be popular choices for a stock, but there are so many more flavours you can experiment with. Follow Savory Lotus' recipe if you're a big fan of herbs and turmeric. Mushroom stems add a welcome umami taste and a small amount of broccoli sharpens the flavour. This stock is best used in a butternut squash risotto where its thyme and other aromatic notes can shine. Otherwise, integrate the lemon, oregano and chilli from this immune-boosting herb broth into your existing vegetable scraps broth for an added kick. 
Make this stock to use up these scraps: Carrots, sweet potatoes, celery, onions, leeks, mushrooms, broccoli, kale, ginger and others
CRUCIFEROUS VEGETABLE SCRAPS BROTH
Many vegetable stock aficionados will advise against using cruciferous vegetables in their recipes. They'll say that cauliflower, broccoli, cabbage, kale and Brussels sprouts only result in a bitter flavour that overpowers the other odds and ends in your stock. The Cheap Recipe Blog controversially disagrees. Haley's recipe includes broccoli stalks, kale stalks, red and yellow pepper stems, green bean ends and the outer layers of an onion. Why not try adding greens into your stock in small amounts, balance them out with sweet carrot ends and see what flavour you can create? With its garlic and strong vegetable flavours, this stock would create a great starting point for a creamy or spicy soup. 
Make this stock to use up these scraps: Broccoli, leafy greens, peppers, green beans, onions, celery, leeks, carrots and others
LEMONGRASS STOCK
This tofu and noodles recipe from Sanjana Feasts includes an intriguing broth, with characteristics of lemongrass, kaffir lime and ginger. Although the recipe for the stock mentions using whole vegetables, these can easily be substituted for their scraps. Instead of using dried shiitake mushrooms, make use of the stems of mushrooms you couldn't use in another recipe. Rather than spring onions, why not use any of the ends of onions you have? If you don't have star anise to hand, use up fennel offcuts instead. This lemongrass stock recipe is a great opportunity to experiment by adding the different scraps you have alongside its existing flavours. Once made, it can add an aromatic depth to any ramen soup or Thai curry. 
Make this stock to use up these scraps: Mushrooms, onions, ginger, garlic, fennel and others
VEGAN 'BEEF' BROTH
Allrecipes features this appetising vegan substitute for beef broth that's made with plant foods instead. Here's another recipe that doesn't specify to use scraps, but you can easily adapt it when you see the vegetables it calls for. Just replace the quantity of each vegetable with an equivalent amount of peels and scraps. This vegan 'beef' broth includes soy sauce and a vegan brand of Worcestershire sauce, so it's nothing like ordinary. If you don't have liquid smoke, substitute this for smoked paprika or another smoky flavouring. Use this recipe any time you're making a meal that asks for beef broth, such as French onion soup or mushroom stroganoff. Or pour a little of this stock into the pan instead of oils or fats when you're sauteing foods. 
Make this stock to use up these scraps: Onions, celery, carrots, leeks, garlic and others