5-ingredient recipes to help you cut food waste
Ever since Jamie Oliver released his best-selling 5-Ingredient cookbook, similar recipes have popped up all over the internet – it seems we're not the only ones to be enjoying the five ingredient revolution. The beauty of five-ingredient recipes is they show that you only need a few everyday ingredients to make a filling, delicious, well-balanced and inventive meal. We've rounded up some of our favourites using fruit and veg odds and ends that are often leftover at the end of the week.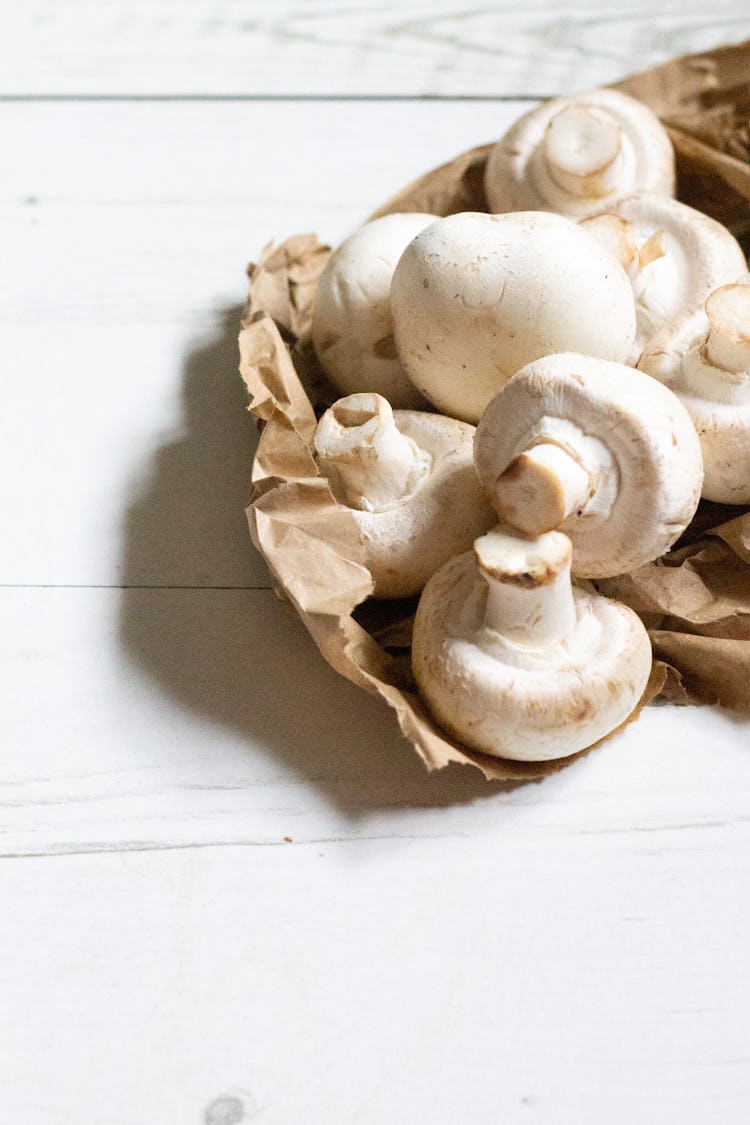 MIXED MUSHROOM GRATIN.
There's not much that doesn't taste good covered in cream and cheese, and this 5-ingredient gratin is a good way to use up the last of a loaf. This one consists of creamy mushrooms (use a mixture or just one variety), covered with breadcrumbs and strong grated cheese and baked until crisp and bubbling. To make your own breadcrumbs, simply blend a crusty loaf in a food processor with thyme or rosemary if you want some extra flavour. Alternatively, use up day-old breadcrumbs in this five-ingredient Cheesy Bread Pudding. 
GOT LEAFY GREENS THAT NEED USING?
Cavolo nero, chard, spinach, beetroot tops… make them into Jamie Oliver's Super Green Spaghetti. Blanch the leaves in boiling water to soften before blending with Parmesan, olive oil and garlic into a bright green sauce, then toss through pasta with ricotta cheese on top. Just five ingredients and ready in under 15 minutes.
LEEK AND FENNEL SCRAPS
Will make a very good soup or can be saved in the freezer to make into stock another day. Alternatively, save the green ends and tatty outer layers of these aromatic vegetables to make this 5-ingredient cheesy bake. 
PICNIC CABBAGE SLAW.
If all you've got is a nub of cabbage, some cider vinegar, olive oil and a few wilting sprigs of parsley, make a slaw. Finely shred your cabbage, place in a bowl with a drizzle of vinegar and oil and a good pinch of salt, then use your hands to scrunch it all together for a minute to break it down. Finely chop and mix in soft fresh herbs, like parsley – perfect for picnicking. Feel free to grate in any other root veg that needs using up, such as carrots, celeriac or beets. 
TURN SPUDS AND SEASONAL ASPARAGUS INTO THIS FRITTATA.
You'll need new potatoes, asparagus, half a dozen eggs, cheese and an onion to make this summer lunch, and it's ready in 20 minutes. If you have some leafy greens that need using up, serve it as a salad on the side, or swap the asparagus for other greens or leftover roasted vegetables. 
A GLUT OF SUMMER FRUIT?
If you've got a glut of berries that need using, turn them into an easy no-churn frozen yoghurt. Blend frozen berries with condensed milk and Greek yoghurt, then freeze for a delicious scoop with extra berries on top. 
STONE FRUIT IS PLENTIFUL IN SUMMER
We're loving Jamie's cheat's tarte tatin using plums, puff pastry, maple syrup, cinnamon and ice cream to serve.