5 delicious ways to eat sugar snap peas
DID YOU KNOW?
Sugar snap peas are small, crunchy and sweet peas. The entire pod is edible and can be used in various recipes. Sugar snap peas are a good source of vitamins C and E, zinc, and other antioxidants that strengthen your immune system.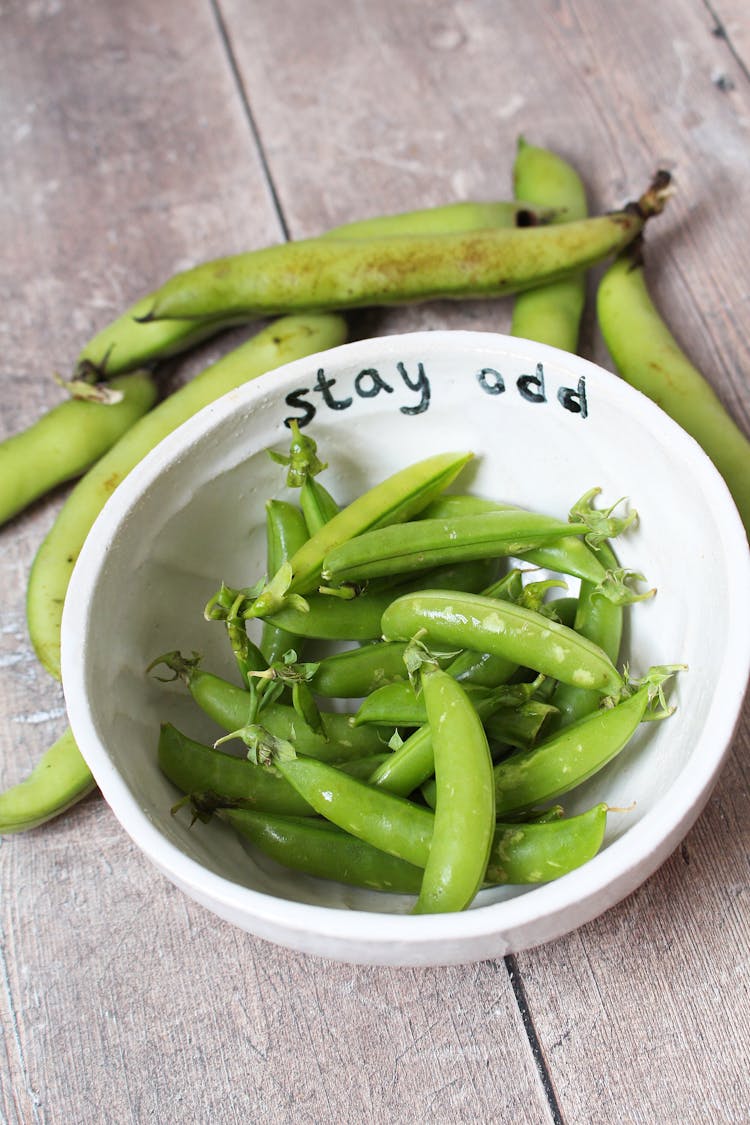 STORE THEM BY: 
Store the peas in the fridge for 4-5 days.
You can also freeze sugar snap peas. Blanch them whole for 3-4 minutes, then place them in ice cold water to stop the cooking process. Drain well, pat dry and store in an airtight container or reusable freezer bag. Frozen sugar snap peas will last for up to 4 months.
PREPARE THEM BY: 
Wash the peas under cold water and drain. Then remove the string by snapping off the end of the pod, and pulling along the entire length of the pod. The string is edible but quite tough and unpleasant to eat. When removed, compost the strings.
5 DELICIOUS RECIPE IDEAS: 
SAUTEED: Heat up a frying pan over medium heat, and add a drizzle of olive oil. Add the peas to the pan to saute them, along with crushed garlic cloves, and seasonings. Cover the pan with a lid (or use a large baking tray if you don't have a lid big enough) to keep the steam in. Cook for 3-4 minutes until just tender. You can add a little butter/vegan butter at the end and toss to coat. 

STEAMED SUGAR SNAP PEA SALAD: Place your peas on a steamer rack over boiling water, and steam for 3-5 minutes, until tender yet crisp. Transfer the steamed peas to a bowl and season with dressing of choice. Tahini, mayonnaise, sesame seeds, sesame oil, soy sauce, ginger, garlic, and lemon are good seasoning options for the peas. Just pick what you like and toss your peas in the dressing. 

ROASTED SUGAR SNAP PEA BRUSCHETTA: Place your sugar snap peas in a bowl, along with olive oil, smoked paprika, garlic powder, salt and pepper. Toss to coat and place on a baking tray. Roast at 190C/170 fan/5 gas mark for 15-20 minutes. In the meantime, whip ricotta/vegan cheese with lemon juice, olive oil, salt and pepper. Spread the whipped cheese on toast and cover with the roasted sugar snap peas. 

ROASTED PARMESAN SNAP PEAS: Toss the snap peas in olive oil, panko breadcrumbs, grated parmesan cheese/vegan parmesan and lemon zest. Arrange on a baking sheet. Bake at 190C/170 fan/5 gas mark for 8-10 minutes.

SUGAR SNAP PEA BURRATA PIZZA: Roll out a pizza dough and cover with creamy burrata, chopped snap peas, chilli flakes, salt and pepper. Bake at 220C/200 fan/7 gas mark for 5 minutes. Serve with a lemon mustard vinaigrette and fresh basil leaves.