10 of our favourite freeze-ahead meals
Now restaurants are opening up again, you may be torn between enjoying your food at home and treating yourself to meals out. To simplify things, use up your leftover veg by simply making meals ahead of time and freezing them to use later. 
Here are our favourite vegetarian freezer recipes to make using the contents of your box.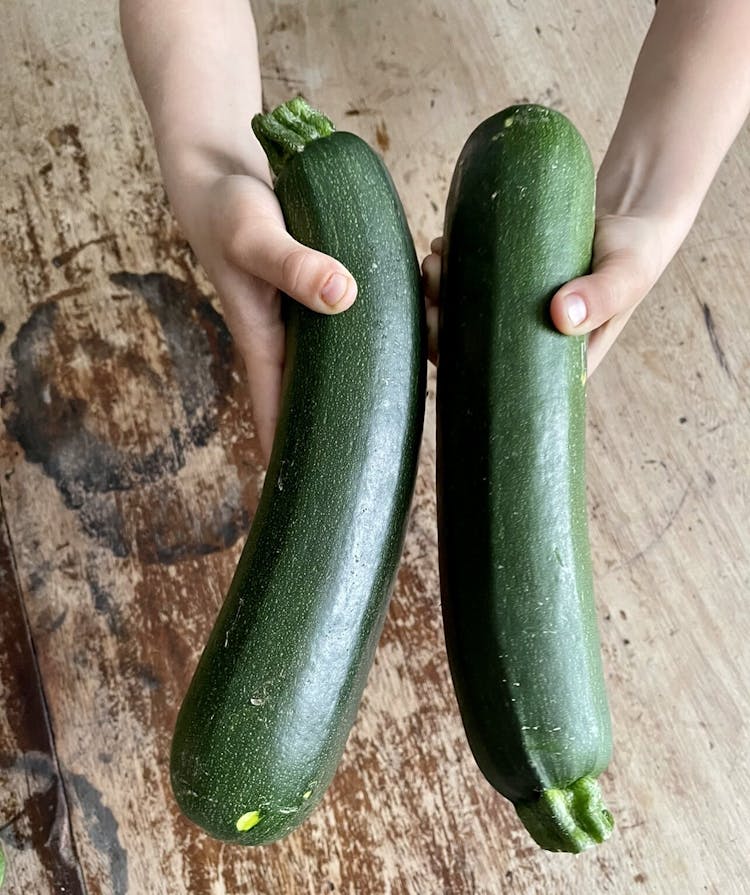 ARTICHOKE, RED ONION & ROSEMARY RISOTTO
Heat 1 tbsp olive oil on medium heat in a large frying pan. Cook 2 thinly-sliced red onions for 6-7 mins until softened and browning. Cook 2 red peppers, cut into chunks, and 2 tbsp of rosemary for another 5 mins. Add 140g of arborio risotto rice and stir well. Prep 850ml of vegetable stock and your globe artichokes.
Pour in 150ml of white wine and 1/3 of the vegetable stock. Bring it to the boil then reduce the heat and simmer until the liquid is almost all absorbed. Stir in another 1/3 of the stock and continue to simmer, until it's almost absorbed again. Add the final 1/3 of the stock along with the artichokes and simmer again until the rice is cooked through. Season with grated cheese (or vegan cheese). Freeze to eat later. 
Whilst slowly reheating on the hob, toast 2 tbsp of pine nuts in a dry pan and scatter to serve. 
(via BBC Good Food)
CREAMY COURGETTE CURRY
Preheat the oven to 200°C. Cut 3 courgettes in half lengthways, then into 1cm thick slices. Place them with 3 unskinned garlic cloves, 2 tbsp of oil, salt and pepper into a roasting tin. Toss to fully coat the slices, then roast for 30 mins, turning halfway through. If you'll be freezing the meal before eating, only roast the courgettes for 15-20 mins. 
Bring a saucepan of water to a boil. Cut 2 or 3 potatoes into chunks and chop 100g of green vegetables, like broccoli or green beans. Boil the potatoes for 5 mins, then add the green veg for another 3-4 mins. Drain and set aside. To prep for freezing, slightly undercook the green veggies. 
Heat another 2 tbsp of oil in a wok. Add mustard seeds and cook on medium heat until they begin to pop. Peel and finely chop 1 onion and add to the pan, along with slit green chillis. Finely chop 3cm of ginger, add to the pan and cook for 2-3 mins. Chop 2 tomatoes and add to the pan with turmeric, ground coriander, cumin and plenty of salt to cook for another 2-3 mins. Add a tin of coconut milk and a splash of water. Bring to a simmer and cook for 5 mins. 
Squeeze the garlic cloves out of their skins and add them to the wok along with your separate veg. Add 50ml of coconut cream. When serving, garnish with fresh coriander and lemon juice. 
(via The Veg Space)
CHICKPEA AND BUTTERNUT BURGERS
Cook 500g of chickpeas and 900g of butternut squash. Finely chop 1 chilli, 2 cloves of garlic and 2.5 cm of ginger. Fry them in a large frying pan with 1 tbsp of oil for 1 min. Add the chickpeas, butternut squash, 1 tsp each of cumin and coriander, 3 tbsp of peanuts, coriander leaves and 150g of flour to the pan, and mix well. If the mixture is sticky, add more flour until it isn't. 
Mould 10 even-sized balls from the mixture and flatten them into burger patties. Freeze until you're ready to use, then fry them in a large frying pan with vegetable oil until browned on both sides. 
(via Greedy Gourmet)
BANG-BANG BROCCOLI
Despite their texture, these battered broccoli freeze well for use in different meals. Chop a head of broccoli into small florets. Whisk 100ml of aquafaba in a bowl with an electric whisk for 3 mins until it stops shifting around. Add 70g of plain flour, 40g of cornflour, 2 tbsp of plant milk, 2 tbsp of chilli sauce, garlic, a squeeze of lemon, salt and pepper into the bowl. Gently fold the ingredients together. 
Heat 100ml of oil on medium in a frying pan. Add the broccoli florets into the batter and ensure they're completely coated. Gently lower the coated florets into the hot oil and sprinkle breadcrumbs on top as they cook. Turn every 2 mins to ensure each angle gets cooked. Remove when you're happy with how cooked they are and let kitchen roll soak up excess oil. Freeze. 
When defrosting, mix a simple sauce of 50ml aquafaba, 1 tbsp chilli sauce and 1 tbsp agave nectar to top. Garnish with chives and peanuts. 
(via Vegan Recipe Club)
VEGAN FAJITAS
Slice 3 mushrooms, 3 bell peppers and 1 onion into strips. Add them to an airtight container in the freezer, along with 4 tsp cumin, 1 tsp garlic, 1 tsp onion powder, 1 tsp smoked paprika, 1 tsp salt and 1/2 tsp oregano, to defrost later. 
Drizzle oil into a non-stick pot on medium heat, along with the frozen ingredients. Cover and cook for 10-15 mins, until the veggies have separated. Uncover and cook for around another 10 mins, until the water has dissipated. Wrap in fajitas and serve. 
(via Darn Good Veggies)
VEGAN POTATO SOUP
Chop 3 celery stalks and 3 carrots into chunks, and dice 1 small onion. Peel and grate 4 cloves of garlic and dice 5 or 6 potatoes into small cubes. Freeze in an airtight container. 
When defrosting, heat a large pan on medium-high and add the carrots, celery and onion dry, stirring until the onions are translucent. Then add the garlic, along with thyme, oregano, parsley and smoked paprika and cook for 1 min only. Add 700g of vegetable broth and 500g of plant milk. Stir, add the potatoes and boil for 10 mins or until tender. Add 20g of nutritional yeast. It's your choice whether to leave the soup chunky or blend it into a thicker, smooth soup. 
(via No Sweat Vegan)
BEST VEGGIE STIR-FRY
Preheat the oven to 200°C, then bring a small pan with salted water to boil on high heat. Cut a large head of broccoli into small florets. Finely slice the broccoli stalk, 1cm of ginger and 2 cloves of garlic. Roughly slice 6 spring onions, separating the green and white ends. 
Roast 1 bell pepper and the broccoli, seasoned well, in 1 1/2 tbsp of oil in a small roasting tray for 20 mins. Add 175g basmati rice to the pan and cook for 8 to 10 mins. Drain and spread out on a plate to cool. Halve 200g of carrots lengthways and finely slice at an angle. Drizzle agave over your roasting veggies and roast for 5 more mins, then put them to one side. 
Heat 2 tbsp of oil in a large pan and turn the heat up to high. Add the green spring onions pieces and rice, stir-frying until the rice is hot and separated. Tip onto a plate and season. Wipe the pan with kitchen roll and return to the heat with 1 tbsp of oil. Add the carrot and broccoli, stir-frying for 2-3 mins, then add the garlic, ginger and white part of the spring onions. Cook for 2 more mins, then add the roasted veg and the rice. 
Freeze as needed and when defrosting, reheat slowly in a pan with the juice from 1 lime, 1 1/2 tbsp of soy sauce and 40g toasted peanuts. 
(via Jamie Oliver)
ROASTED AUBERGINE & TOMATO CURRY
Heat oven to 200°C, then toss 2 medium aubergines, sliced into rounds, into a roasting tin with 2 tbsp of olive oil and seasoning. Roast for 20 mins, until dark golden and soft. 
Heat 1 tbsp of olive oil in an ovenproof pan and cook 2 finely sliced onions over medium heat until softening. Stir in 2 crushed garlic cloves, garam masala, turmeric and ground coriander and cook for a few mins. Tip in chopped tomatoes, 1 can of coconut milk and the aubergines. Simmer for 20-25 mins. Add seasoning and a pinch of sugar if you like. 
After defrosting and reheating, serve with rice and fresh coriander. 
(via BBC Good Food)
SPINACH LASAGNE ROLLS
Preheat the oven to 180°C and lightly oil a large baking tin. Bring a large pot of salted water to a boil and cook 16 lasagne sheets as per the instructions. In a food processor, add 90g raw cashews, 2 tbsp water, 1 tbsp lemon juice, 2 tbsp nutritional yeast, salt, garlic powder and black pepper. Blend until smooth and crumble in 420g of extra-firm and pressed tofu. Blend again until completely creamy and smooth. 
Transfer the ricotta mixture to a mixing bowl and add 280g of chopped spinach, mixing well. Once the lasagne sheets are cooked, spread one of them over a baking sheet. Spread 30g of the ricotta over the pasta sheet. Add a tbsp of marinara sauce lightly and evenly over the ricotta. Starting from a shorter edge of the lasagne sheet, roll it up and place it onto the baking tray. Repeat until your lasagne sheets have all been used. Cover the rolls in the baking tray with generous amounts of marinara sauce. Bake for 15 mins in the oven, covered. Uncover and bake for another 15-20 mins. 
Freeze with care in an airtight container. Remove from the freezer and reheat whenever you like! 
(via The Full Helping)
LIGHTLY SPICED TOMATO AND RED LENTIL SOUP
Heat 1 tbsp of olive oil in a saucepan, add 1 roughly chopped onion and cook over low heat for 7-8 mins until the onions soften. Stir in 2 celery sticks and 1 carrot, both roughly chopped. Cook for 3 mins, stirring frequently. Add 1 garlic clove, 1 tsp ground cumin and 1/2 tsp ground coriander and cook for another 1 min, stirring constantly. 
Add 175g split red lentils, 1.2l vegetable stock, 400g tomatoes, 2tsp tomato purée and 1 bay leaf. Bring to the boil, reduce the heat and half-cover the pan to simmer for 25-30 mins, until the ingredients are very soft. Blend the soup, leave to cool and then freeze. 
When defrosting, reheat until just bubbling. Garnish with fresh coriander, Greek yoghurt and black pepper. 
(via AllRecipes)