10 delicious ways to eat apricots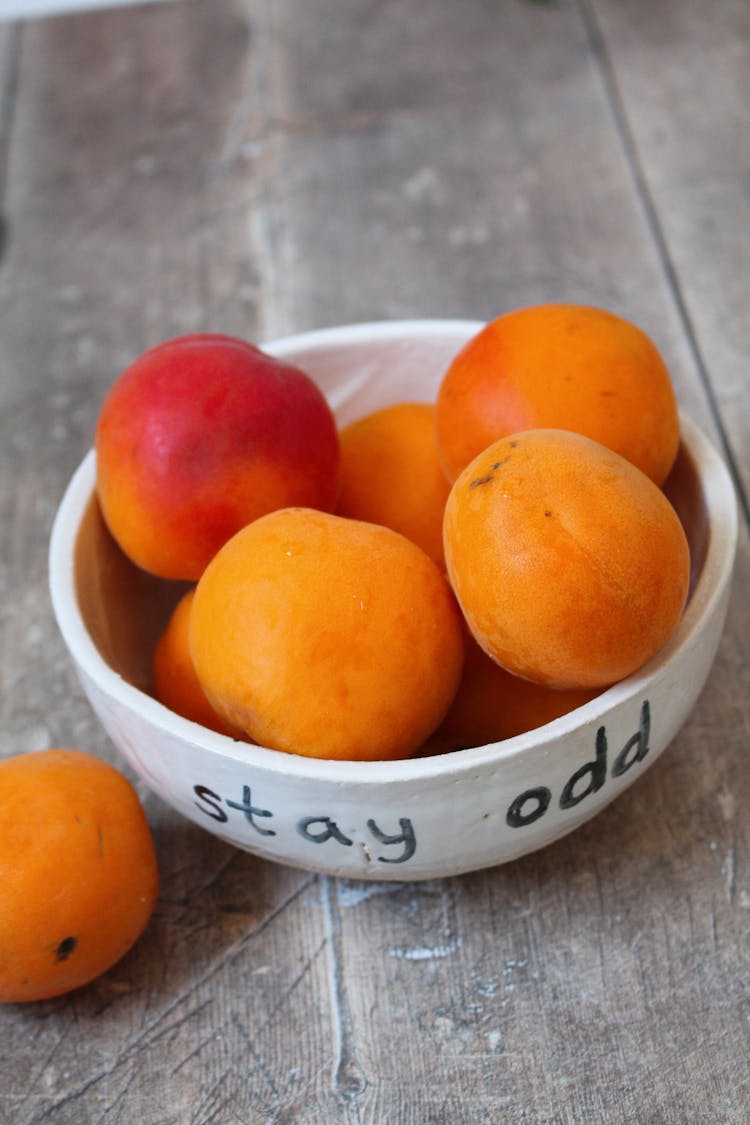 DID YOU KNOW?
Apricots are delicious eaten fresh out of hand, but they are also just as delicious eaten in sweet and savoury recipes. Apricots are a great source of antioxidants and vitamin A.
STORE THEM BY: 
Store unripe apricots at room temperature. Then store them in the fridge, where they should keep for up to 5 days. 
PREPARE THEM BY: 
Remove the pits by running a paring knife around the fruit following its natural seam, then use your hands to gently twist the halves apart, and pop out the kernel. 
10 DELICIOUS RECIPE IDEAS: 
CRUMBLE: Halve, pit and slice the apricots then place them into a baking dish. Cover with a crumble made from butter/vegan butter, flour, ground almonds, coconut sugar, flaked almonds, and sea salt. Check out our apricot almond crumble recipe. 

JAM: Halve and pit 1 kg of apricots. Place the apricots in a large saucepan, along with 1 kg of caster sugar and the juice of 1 lemon. Leave overnight, then place on the heat and cook for 20-30 minutes, until the sugar has dissolved and you have a jam consistency. Serve on toast, yoghurt or pancakes. The jam can also be served into savoury dishes. For example as marinade or to brush foods before grilling. 

POACHED: Halve and pit the apricots and poach in a syrup made from water, honey/sugar and vanilla (or a little edible lavender). Let the apricots cool in the warm syrup and store in the fridge. Serve with toasted flaked almonds, yoghurt or ice cream. The poached apricots can also be added to your favourite vanilla cake batter. 

SORBET: Wash, pit and chop the apricots. Place them in a food processor and add fresh lemon juice. Blend into a puree and combine with water and sugar. Let cool the apricot mixture for at least 1 hour in the fridge then pour it into an ice cream mixer bowl. Process until sorbet is set. 

CLAFOUTIS: Chop the apricots and place them in a baking dish. Pour over a clafouti batter made from eggs, milk, and flour. Bake at 180C/160 fan/4 gas mark, for about 35 minutes. Serve warm or cold. 

GAZPACHO: Blend together apricots, cucumber, olive oil, red wine vinegar, and a pinch of salt; add water as needed, and serve fresh. If you have tomatoes, you can also add them into the food processor. 

SALAD: Toss together a salad of sliced apricots, chickpeas, rocket (or lettuce), fresh mint, sliced red onion, chopped almonds, and crumbled feta cheese. Serve with a simple olive oil, mustard and ginger vinaigrette. 

SALSA: Chop apricots and combine with chopped shallot, fresh herbs, vinegar, olive oil, salt and pepper. 

GRILLED: Halve and pit the apricots. Brush with olive oil and grill cut side down on the BBQ. Serve along a BBQ spread or on a cheese board. 

WHIPPED: Blend together apricots, ricotta cheese, lemon juice, olive oil, salt and pepper. Serve on toast with fresh basil leaves.