Miso Mushroom Toast
Buttery herby miso mushrooms deglazed in white wine and flavoured with warming autumn herbs. This simple mushroom on toast recipe is quick and packed with flavours. 
Substitutes:
Vegan? Use vegan butter instead. 
No white wine? Use stock instead. 
No chives? Try tarragon, sage or parsley instead. 
Prep time: 10 minutes
Cook time: 10 minutes
Total time: 20 minutes
Servings: 2
Ingredients:
200 g Mushrooms
2 Garlic cloves
1 tbsp Miso paste
1 tbsp Olive oil
1 tbsp Unsalted butter
100 ml white wine
Chives (chopped )
2 slice Bread
Recipe:
Slice the mushrooms and finely chop the garlic.
Heat a large frying pan over high heat then add the olive oil and butter. Fry the mushrooms until browned all over, then add the miso paste, garlic and white wine. 
Cook for 2-3 minutes, until the mushrooms are creamy. Season to taste with salt and pepper. 
Serve the creamy mushrooms on toast and top with fresh chives.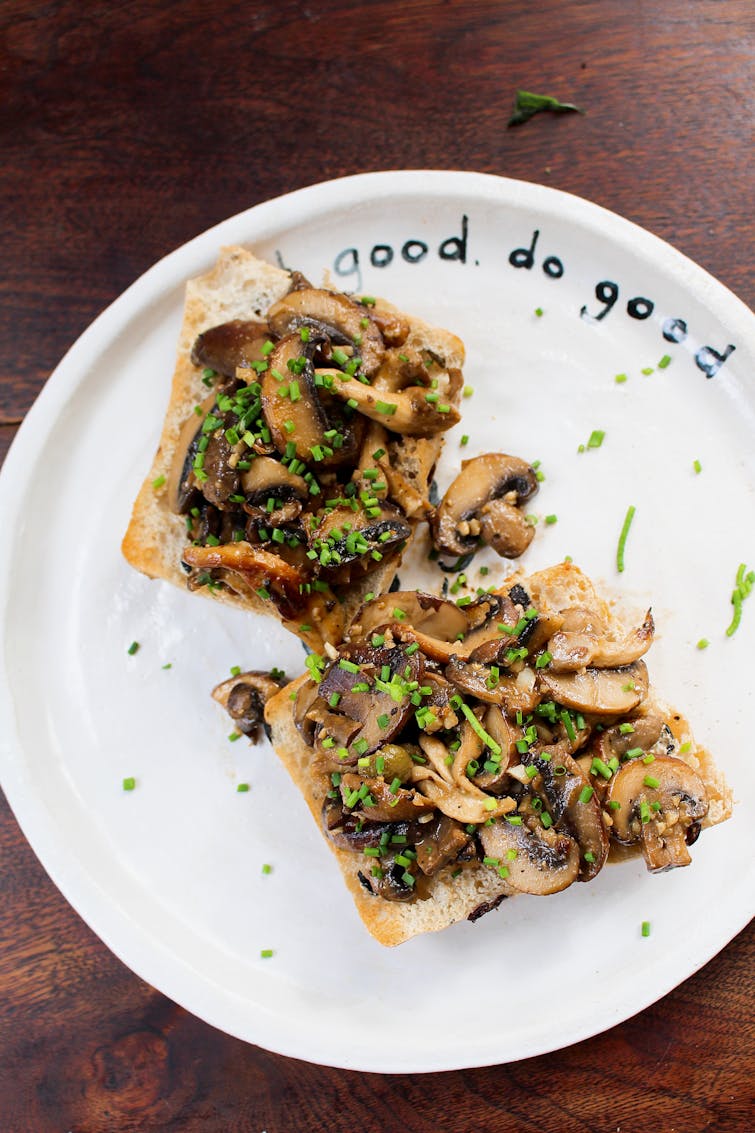 ---
How to store
Store in an airtight container, in the fridge, for up to 3 days.