World Pulses Day: 6 ways to use up pulses at the back of your cupboard
Celebrated on 10th February this year, the UN's World Pulses Day seeks to draw attention to the importance of pulses for nutrition, food security and sustainability. 
Pulses are nutritional powerhouses, providing an invaluable source of plant protein and a wide array of vitamins and minerals. Not to mention, they're incredibly comforting, adaptable and varied in flavour. 
Whilst pulses can be stored for a long time, do you have some packets or tins going past their best in your cupboard? Here are some versatile ideas for how to use up pulses and your leftover vegetables, too.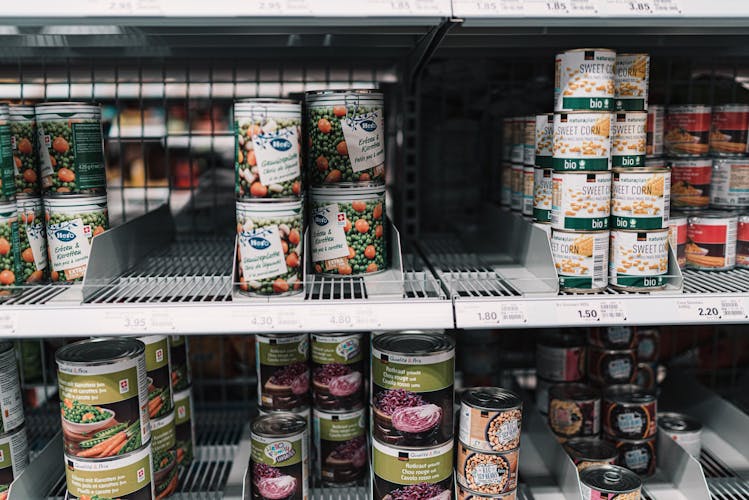 AS PANCAKES

This versatile recipe for chickpea pancakes will help you get through any chickpea flour you had good intentions for but never finished. Once you've made the pancakes, you can fill them with stir-fried vegetables and spring onions. This will give you freedom to root around in the fridge and find any veggies that would taste great with soy sauce and spices. 
AS HOMEMADE HUMMUS

Making hummus from chickpeas can be surprisingly rewarding. It also produces lots of opportunities to get creative with different flavours and leftover ingredients. Even if you've made your own hummus before, this pumpkin, chickpeas, rosemary recipe from Nigel Slater adds the perfect roasted pumpkin, rosemary, thyme and garlic accompaniment to a simple-to-make hummus recipe. 
ON TOP OF BREAD
Broad beans are often overlooked in the pulses family, but they're full of buttery flavour and so versatile in cooking! This summer broad bean bruschetta recipe from theorganiccookery.com will help you use up any sprouts and garlic you have. It can also be enjoyed all year round, so long as you have some good sourdough to hand. 
IN A DAHL

Red split lentils are a common culprit for inhabiting the cobwebbed areas of your pantry. Once you decide to remake this warming and easy coco lentil dahl every week throughout the rest of winter, you'll soon see them disappear. We're sending out onions, potatoes and peppers in many of our boxes this week, and this recipe will help you use up those. 
MIXED INTO SALADS

It's easy to only think of cooking pulses in rich, hearty foods. But if you like to eat light at lunchtimes, there are many options to provide a little extra sustenance and a lot of protein to your salad by using up pulses. This delicious Tuscan panzanella salad with chickpeas & roasted peppers is a great way to finish up salad leaves and peppers. And if you're looking for some variety from chickpeas, try our herby Thai noodle salad with charred flat beans recipe, helping you work your way through any spring onions, bean sprouts and fresh chilli peppers you have.
BAKED INTO A VEGGIE DISH

Pulses can improve almost any baked dinner by adding umami flavour, often in the place of meat. Using the whole of the Swiss chard, and some truly luxurious but everyday ingredients, make the chickpeas a welcome surprise for family with our chard & chickpea baked eggs recipe. This recipe is a great opportunity to use up leftover bread too, as it calls for breadcrumbs in the topping and chunks of bread for dipping too! 
For more inventive and tasty recipe ideas, take a look at the ODDBOX Blog's recipe section.