Spring: What's in season?
Spring is often seen as the very picture of new life - think bright yellow daffodils sprouting, a crop flourishing in the first few rays of the British sunshine...
However, what many may not know is the challenge this season poses for UK farmers, largely due to the Hungry Gap. This means that the availability of fruit and vegetables is particularly low in April & May, with the winter crops ending and the spring ones not quite ready to be harvested.
Well, what does this mean for us as UK consumers? Just a quick look at our common retailers will tell you that whilst we rely more heavily on our overseas friends, that's not to say we don't have any of our own deliciously seasonal crops straight from the British soils. In fact, we're going to take you through a few of the Spring produce you'll be seeing in your boxes very soon (if not already) and our favourite tips & recipes for eating them.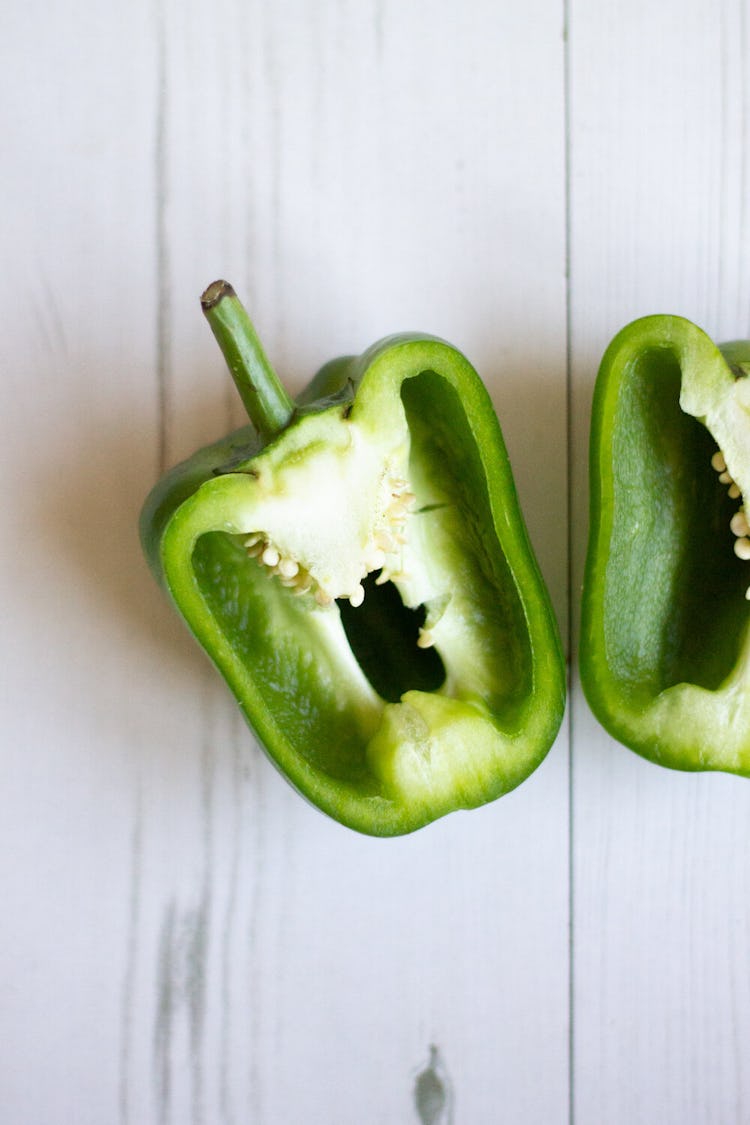 ASPARAGUS:
Period: From April to June
 Tips for preparing:
Gently rinse the spears to remove any dirt. Place your fingers at the bottom of the asparagus and snap off the bottom inch or two, the stems will break between the tender part and where the woody and stringy section begins. 
Our favourite recipe:
Creamy ricotta gnocchi with asparagus and peas
PEPPERS:
Period: From late April to Autumn
Tips for preparing:
Using your thumb, push the stalk into the pepper which should break it off inside alongside the white 'ribs'. Slicing the pepper top-down on one side then allows you to fan out the pepper and run your knife along the inside, taking out the rest of the seeds and white insides. Set aside to use in your compost or weekend stock.
Our favourite recipe:
This roasted red peppers & parsley pesto
LETTUCE:
Period: From late April to Autumn
Tips for preparing:
Gently separate the lettuce leaves so that you can wash each of them thoroughly, Transfer to a colander and gently shake to remove any excess water, before placing them on a clean towel to dry. Use in your favourite dish, and keep the remaining leaves in a container in the fridge for the future.
Our favourite recipe:
A punchy firecracker vegan lettuce wrap
CELERIAC:
Period: until April/Early May
Tips for preparing:
Trim any leaves or roots present. Cut off the tough outer skin thickly to remove any brown parts. Cut the celeriac into thick pieces and blanch briefly for a softer, smoother texture. 
Our favourite recipe:
Your new-favourite vegan steak recipe
RHUBARB:
Period: April to June
Tips for preparing:
Make sure you trim off and discard all leaves on the stalks - as these are strictly not edible and contain mild levels of toxic substances. Peel off any brown marks with a vegetable peeler and wash the stalks. 
Our favourite recipe:
A perfect home-comfort treat - Rhubarb tart
APPLES 
Period: Until late April/Early May
Tips for preparing:
Not much preparation is needed for apples - as they're delicious eaten raw or cooked as they are! However, should you want to prepare them for freezing, remove the skins as they can make the fruit deteriorate faster. Instead, use the peels for apple crisps or in your compost. 
Our favourite recipe:
This family-friendly apple & cheddar tart
STRAWBERRIES & BLACKBERRIES
Period: From May onwards
Tips for preparing:
There's nothing more delicious than a fresh berry - but due to their delicate nature they tend to deteriorate faster than other fruits. A simple way to keep them fresher for longer is to eliminate any spores on the fruit, using an acidic liquid such as vinegar. With 3 parts cold water to 1 part vinegar in a large bowl, bathe the berries for a minute. Drain, and rinse well till the smell of vinegar has disappeared. Dry on a clean towel, and then store in a container lined with a tea towel.
Our favourite recipe: