5 tasty summer recipes for beef tomatoes
Depending on the variety, beef tomatoes can be soft, meaty and even sweet. But with their unusual texture, it can be tricky to get inspired to cook with them.
We think they're best as they come – raw with some salt, pepper and a drizzle of olive oil. But they're delicious when stuffed with wonderful ingredients too. Here are the best light recipes for beef tomatoes for the warm weather ahead.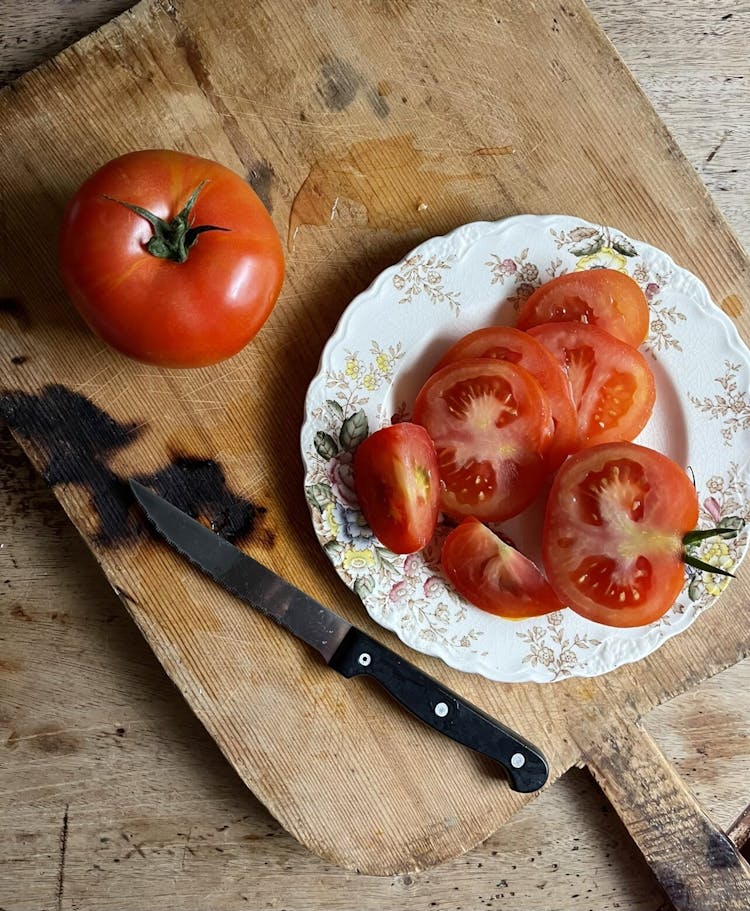 COUSCOUS-STUFFED BEEF TOMATOES
Use up 4 beef tomatoes, 1 garlic clove, 4 spring onions, plus coriander and mint with this simple recipe from BBC Good Food. The insides of the tomatoes are scooped out, then mixed with the couscous and other delicious flavours, before being put back in. 
Substitute out the herbs and play with other similar flavours if needed - you can't go far wrong. And after you've juiced the lemon for your couscous flavouring, save the rinds in an airtight container and make candied lemon peels from them.
GRUYERE-FILLED BEEF TOMATOES
Use up 2 leftover courgettes, 2 bell peppers, mushrooms and a garlic clove for these creamy, luxurious tomatoes from Food.com. To make it more of a low-waste beef tomato recipe, leave the skins on the tomatoes after boiling them. 
If you need to make the recipe vegan, swap the heavy cream out for blended silken tofu and soy milk, and use vegan cheese to replace the gruyere - or make your own. 
TOMATO SALAD WITH SHALLOT VINAIGRETTE, CAPERS AND BASIL
Instead of just stuffing your beef tomatoes, remember they can be just as tasty in a delicate salad. To make the flavours of your beef tomatoes the centrepiece, try this incredibly simple salad recipe from Epicurious. 
You'll make use of a whole 5 beef tomatoes, plus those capers sitting in a jar at the back of your fridge. 
BEEF TOMATO WITH ORZO AND BASIL
If you'd prefer to bake your beef tomatoes until their skins have slightly blackened, try Nigel Slater's recipe. You'll use up 6 spring onions, 3 cloves of garlic and plenty of cherry tomatoes. 
But the special part of this recipe is the orzo that gets stuffed into the tomatoes, along with the host of aromatic Italian-style ingredients.
STUFFED BEEF TOMATO WITH FETA CHEESE
Stuff your beef tomatoes full of feta cheese and pearl barley with this recipe from OhMyDish. You'll use up 3 beef tomatoes, 2 spring onions, 1 red onion and 2 cloves of garlic in the process. When the recipe asks you to scoop out the insides of the tomatoes, pop them in an airtight container in the fridge so you can make a delicious homemade tomato sauce later on. 
A key component of this recipe is the feta - but if you eat dairy-free, don't fret! You can make your own vegan feta using only a few ingredients from the cupboard.