13 low-waste ways to celebrate Halloween
Halloween undoubtedly comes with a jack-o-lantern or two, and a bagful of treats (and a few tricks too) and we're all for them! But did you know, 18,000 tonnes of pumpkin gets thrown away every year after they're carved? Add to that all the plastic-wrapped confectionery, and that's a truly terrifying amount of food waste for one day. 
Here are some tasty tips and alternative ideas to get you wasting less and helping the planet this year.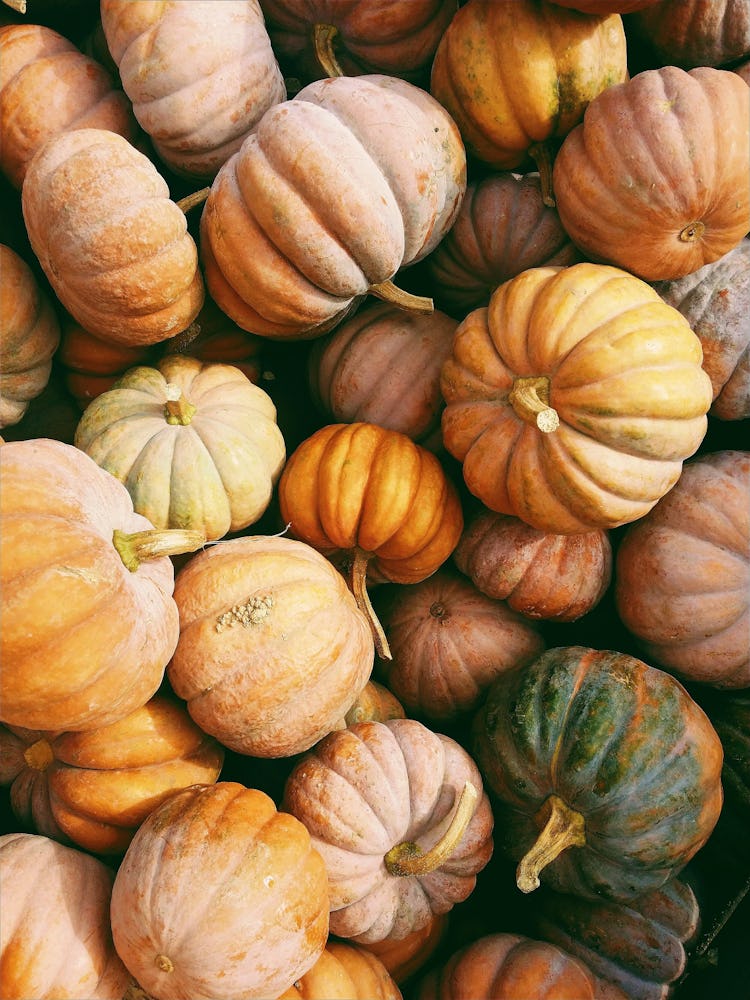 HALLOWEEN IS JUST AROUND THE CORNER, HOW CAN I PREPARE FOR IT IN A LOW-WASTE WAY?
Carve out your pumpkin and save the innards
Scoop out the innards of your pumpkin and you'll be left with a whole lot of seeds and stringy flesh. Roast the seeds into a tasty snack or a healthy addition to your morning granola, turn it all into pumpkin seed salt or throw the stringy bits into soup. Here are more ideas.
Trick or treat?
For a trick or treat pick 'n' mix, coat a random selection of dried fruit and nuts, and the odd coffee bean or cardamom pod in melted chocolate. A brilliant game to use up your store cupboard. 
Ghoulish food decorations
Make your own terrifying Halloween snacks (see below), but rather than buying additive-filled food colouring and extra packets of decorations, make the most of your staples. Use flaked almonds for witch-like crooked teeth or fingernails, try walnuts for brains, and raisins, star anise or peppercorns for eyes, and little marshmallows for wobbly teeth. Peanut butter is a great natural 'glue' too. 
Blood-red icing using your beetroots
Make your own natural food colouring to create ghoulish colours to coat onto biscuits and bakes. Got a few beetroots to use up? Use this guide to turn them into a blood-red colouring for icing your cakes. Or...
Raid your cupboards to make natural food colouring
We love these ideas using up berries, jams and even matcha powder to create totally additive-free, natural food colouring. Root through your fridge and cupboard to see what you can find.
IT'S HALLOWEEN! WHAT TO MAKE ON THE DAY:
DIY treats
Cut out the shop-bought plastic-wrapped sweets and chocolates and make your own treats to hand out at the door. Try coating banana halves in melted white chocolate for edible ghosts, turn clementines into mini pumpkins, apple slices into spooky faces and make your own terrifying cookies and decorate them yourself. See above for more all-natural decoration ideas. 
Tasty toffee apples
Autumn is the season for apples. Use up those in your box and make festive toffee apples, swapping the usual plastic handles for wooden alternatives or even some twigs from your garden.  
Use up your veg box
Don't want to use a pumpkin jack-o-lantern? Carve bell peppers into ghoulish faces instead. You can even use them as a receptacle for crudités – batons of carrots, cucumber and celery – for a healthier treat or trick.  
Zombie Brain Celeriac
For a Halloween-themed dinner, use the whole veg with Jamie Oliver's brilliant Zombie Brain baked celeriac. 
Bloody beets  
Terrify the kids with a bloody beetroot juice. Turn beets into soup, topped with toasted pumpkin seeds, or try spiralizing them for a bloody 'guts' veggie salad.
WHAT TO DO WITH YOUR LEFTOVER PUMPKINS AFTER HALLOWEEN:
Serve up pumpkin pie
The usual Halloween pumpkins are often quite a watery variety and, provided you didn't leave them outside, they can still be eaten even after you've carved them. These are best turned into soup or a pumpkin purée for cinnamon-spiced pancakes or pumpkin pie. Try eco-chef Tom Hunt's pumpkin pie recipe.
Donate your jack-o-lantern
If you left your pumpkin outside and you don't fancy turning it into soup, see if you can donate them to your local animal farm or garden for feed or compost. Alternatively, get in touch with environmental charity Hubbub who run an annual #EatYourPumpkin campaign and enquire about hosting your own online or IRL Pumpkin Rescue event with their ready-made resources. Or, compost pumpkins by chopping them up and throwing into your own home compost bin or your council food waste bin.
Turn your pumpkin into a bird feeder
Simply fill your carved out pumpkin with bird feed and leave it out in the garden.