What does 'Odd is good' mean?
We use the phrase 'Odd is good' a lot. But the problem with phrases that are used a lot is that they can start to become, well, a bit meaningless.  
As you know, we're not into fancy marketing language or corporate jargon, so we wanted to explain what we actually mean by #OddisGood and why it's such an important part of our mission: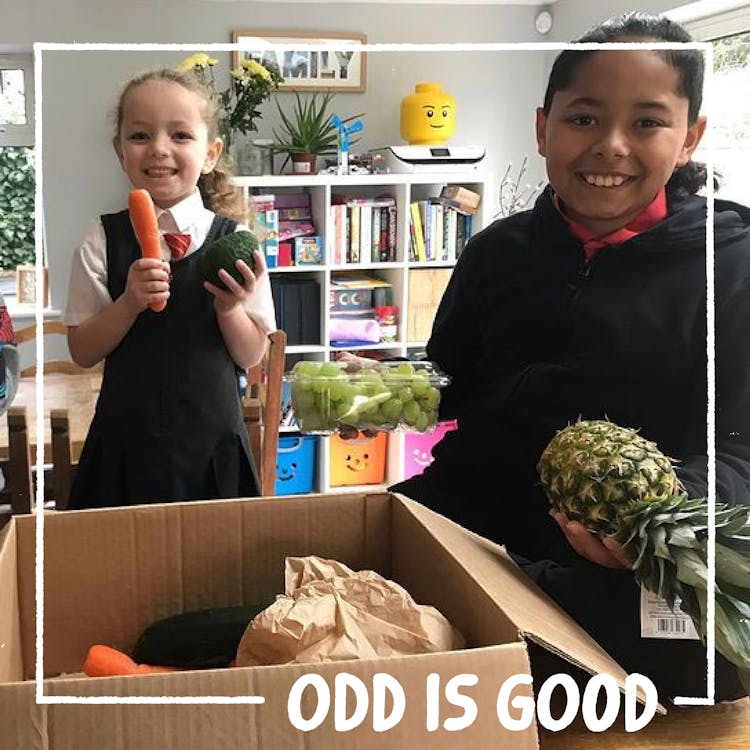 ODD IS GOOD FOR YOUR PLATE 
Being led by nature, instead of the supermarkets, means you'll always have the freshest, most seasonal produce on your plate. And if that fruit or veg makes you smile because of its size/shape/speckles, even better. 
ODD IS GOOD FOR THE PLANET 
You've seen us mentioning it, but it's still not talked about enough. Food waste has been identified as the single most effective thing we can fight if we're to stop the planet getting 2 degrees warmer by 2100. Our weekly rescue missions have already saved 11,000 tonnes of produce, and, as we've recently pledged in our Do Good Report, we're aiming to rescue a whopping 150,000 tonnes by 2025.
ODD IS GOOD FOR BUSINESS 
We call our way of working Business Unusual. On a small scale, it means always asking why, and  then finding a better way – like overnight deliveries. And on a bigger scale, it's about flipping our food system so that it's led by nature, and not by demand. As a proud B-Corp, we make sure people, planet and profit go hand in hand.  
So the next time you see the phrase #OddisGood you'll know that it's not just something we made up because it sounds nice – it's a big part of who we are and how we do things.