How to make the most of dates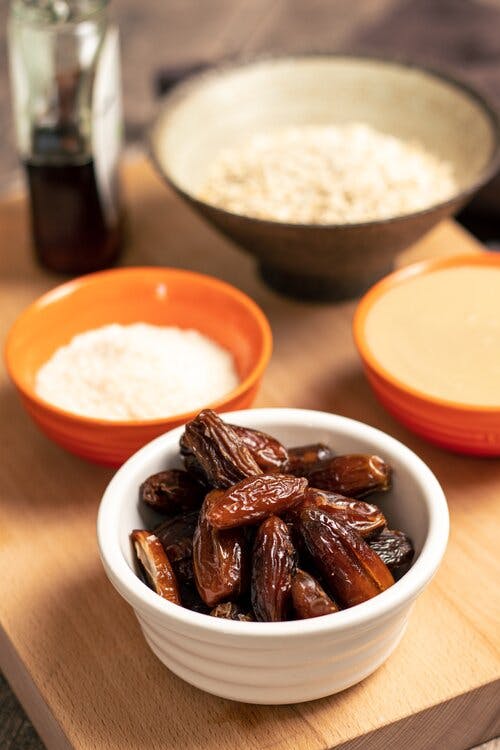 STORE THEM BY…
Keeping them in a sealed container, here they will last for a couple of months – they will keep for longer if you place them in the fridge.
PREP THEM BY…
Removing the stones (if you need too!) and then either keep whole or simply chop up.
HERE ARE A FEW IDEAS TO USE UP THOSE DELICIOUS DATES:
PASTILLA: Combine butternut squash, cooked spinach with cooked brown rice, add chopped dates, chilli powder, cinnamon and other delicious spices. Wrap in filo pastry before brushing with butter and baking in a hot oven.
CHUTNEY: Perfect for those summery picnics! Combine chopped dates with apple, onions, sugar, a little chilli and cider vinegar. Bring to a boil before popping into sterilized jars.
LOAF: Make a bread dough by combining yeast, flour and water. Once it has risen and is proved, add chopped dates and walnuts. Delicious toasted with plenty of butter!
GRANOLA: Whisk together olive oil, honey, cinnamon and a pinch of salt. To this bowl, add oats and a mixture of nuts and coat well. Spread the mixture out on a baking sheet and bake for 20 minutes, stirring half way through. Scatter across the chopped dates and press into the warm granola. Cool completely before storing in an airtight container.