HGV shortage: An interview with Eden and Cameron from the Oddbox Logistics team
The HGV driver shortage is still happening. As a country, we're missing around 60,000 HGV drivers making it much harder to get food and other items from place to place. In our last blog, we gave you a rundown of why the shortage is happening. Now, we're speaking to the experts to find out how it's affecting your box deliveries. Eden and Cameron work in the Oddbox Logistics Team and spend their days moving fruit and veg around the country. Read on to hear how the HGV driver shortage has impacted their jobs.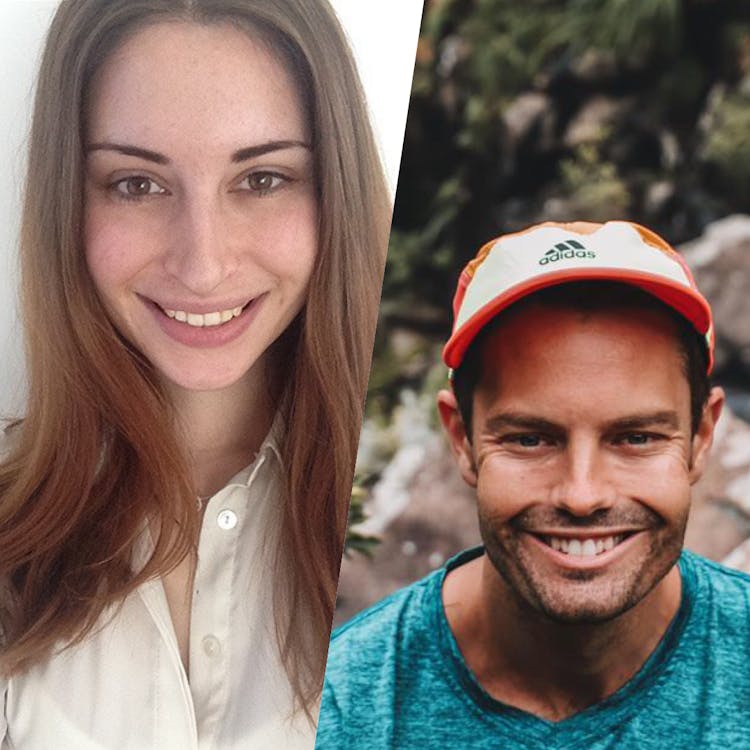 COULD YOU TELL ME A LITTLE BIT ABOUT WHAT YOU DO AT ODDBOX?
Eden: I'm one of the logistics coordinators at Oddbox and I focus on outbound. My job starts when the boxes have been packed. I make sure they get from our packhouse to our distribution centres, and then onto our customers' doorsteps.
Cameron: I work in inbound logistics, so I coordinate the lorries and plan our produce deliveries into our packhouse. It's my job to make sure the food comes in from farmers so it's ready to go for Eden.
HOW DO YOU GET THE BOXES TO OUR CUSTOMERS?
C: The sourcing team lets us know what we'll be rescuing that week, as they've been in touch with suppliers and farmers. Then, we order the food and work with hauliers to make sure it gets to the packing house at the right time. We need to make sure we get the right amount of food to fill all the boxes our customers have ordered (and of course rescue as much as we can). 
E: Once the boxes are packed, we need to get lorries to pick them up and take them to the distribution centres. We're often working with lots of different hauliers at once, getting everything to where it needs to be at the right time. Then, the team loads them onto delivery vans and we coordinate our delivery drivers to make sure every box gets delivered before 7am.
HOW MUCH HAS THE HGV DRIVER SHORTAGE AFFECTED YOUR JOBS?
C: Massively. There are so few drivers around, so there are fewer lorries to collect food. We can't be as flexible as we usually are. 
E: Because we've got fewer lorries around, we're trying to collect more fruit and veg from suppliers at once. It's a real balancing act with some of the produce with shorter shelf lives. Blueberries, for example; we'd ideally like to collect from farms a few times a week so they get to our customers as fresh as possible. But at the moment, we don't have the vehicles to do that as easily, so we've got to work out the best way to do it.
C: It's been hard to keep working with all our haulier partners too; some of them have contracts with supermarkets so they've not got any lorries spare for us.
IT SOUNDS LIKE A DIFFICULT SITUATION! WILL OUR CUSTOMERS HAVE SEEN ANY IMPACT BECAUSE OF IT?
E: So far, we've managed to make sure all boxes arrive with our customers on time, which we're really proud of. But some of our customers have definitely seen more swaps than we'd like within their boxes. There are always going to be some swaps, but the driver shortage has increased them. 
C: There are lots of reasons why you might see some more swaps at the moment. Sometimes, we might not be able to get the lorries to pick up food from the farms, or our supplies can't make deliveries to us. There are a lot more last-minute changes happening. This week, for example, a container of pears has been delayed by four days because our supplier can't find a lorry to get it to us.
E: And in the situation Cameron just mentioned, we can't get pears in from somewhere else. Because we only rescue food that's extra or "too odd" for supermarkets, it's unlikely that there will be another farmer who needs us to rescue their pears that week. That's why swaps happen - if a delivery falls through, we'll replace it with another type of fruit or veg that needs rescuing. 
We know it can be super annoying to get something you don't expect. It happens to us too! I got romanesco swapped into my box last week and had no idea what to do with it (but I ended up discovering a new type of veg I now really like). Thank you all so much for bearing with us on the swaps.
WHAT ARE YOU DOING DIFFERENTLY BECAUSE OF THE SHORTAGE?
C: We're planning much further ahead to make sure we've got the lorries we need. We usually plan a month out but we're having to look three months ahead. But even looking ahead, some of the haulier companies can't confirm a driver for us until a few days before we need them as they're not sure if the drivers will have finished training and be ready to hit the road.
E: Yeah, it pretty much means we're having to work much harder to keep things running each day. Something that would usually be a single email - like booking an extra lorry if our orders increase - is now taking three weeks of hard searching. 
IS THERE AN END IN SIGHT FOR THE CRISIS?
E: We're very much in the middle of it, unfortunately. With Covid, there was about a year where no new drivers could train or take their tests, which prevented about 20,000 of them from getting started. At the same time, Brexit happened. HGV drivers aren't classed as skilled workers for immigration purposes, so while we used to have lots of European drivers in the UK, they went home during Covid and now can't get back. 
If you'd like any more information on this topic, or have any questions for Eden and Cameron, let us know in the comments below.