7 low-waste veg-packed baby food recipes
Baby food recipes can be simple, fun and nutritious. Even when you need to remove peels to make meals easier for your baby to digest, you can use the leftovers for other recipes. Here are seven homemade low-waste baby recipes that will help you save both food and time.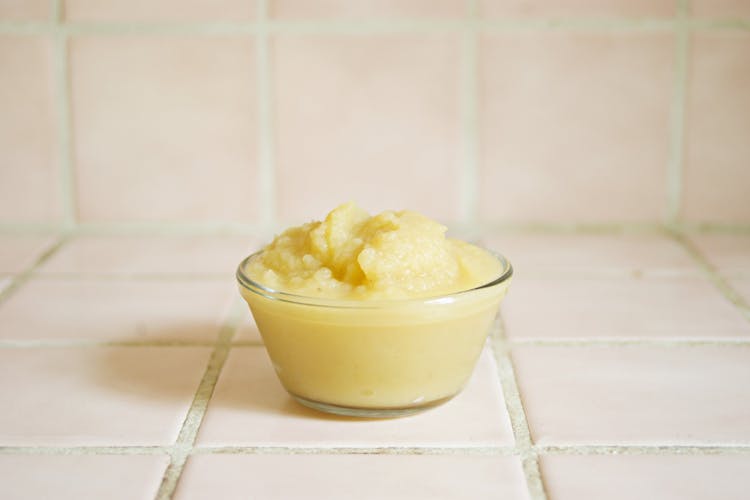 APPLE, SPINACH & PEA PUREE
Introduce your baby to the stronger flavours of spinach and peas by balancing them with apples from your box. Try this simple recipe from Baby Foode for a delicious puree that can be stored in the fridge for up to four days. If your baby can tolerate it, minimise waste by not peeling the apples. If not, use the apple peels to make roasted chips or infused tea.
PEAS & AVOCADO BABY FOOD
Use up an avocado from your box with this peas and avocado puree blend from Jar of Lemons. After blending together your veggies, simply mix in water, breast milk or formula until the texture is right for your baby. This mixture will store in the freezer for up to three months, making it perfect for when you don't have time for meal prep. 
CRANBERRY, APPLE & BANANA BABY FOOD
This recipe from Raising Veggie Lovers works best when you use up overripe bananas. The sweeter flavours of an older banana balance out the tartness of the cranberries perfectly. Just add an apple and leave the peel on to keep things low-waste. 
RHUBARB BABY-LED WEANING MUFFINS
The rhubarb from your box is now well in season. If you're moving your baby onto finger foods, think about using rhubarb in them. This recipe from Baby Led Feeding will help you use up 10 stems and the juice of 3 oranges. There'll be no leftovers except the orange peel - which you can then boil to make candied peels for the adults. 
CUCUMBER & MELON BABY FOOD PUREE
Use equal amounts of cucumber and melon for this refreshing puree recipe from Raising Veggie Lovers. If you peel the cucumber before pureeing it, save the peel to make cucumber-infused water. Dry roast the melon seeds to add to a salad later on. 
ROASTED COURGETTE
For a warm recipe that's quick to both prep and cook, try this baby food recipe from Yummy Toddler Food. It uses the whole of 2 medium courgettes except for the ends. Bake them with some olive oil and salt - nothing more. Later on, your baby can try the pieces as cold finger food. 
CARROT PUREE
Carrots are one of the easiest foods for babies to digest and they puree really well. Use this recipe from Eating Bird Food to make a simple carrot puree. Blend the 450g of carrots with breast milk, formula or the water used to boil the carrots - nothing wasted. Blanch and freeze the carrot peels for a vegetable stock later on.