13 B-Corp businesses we're proud to work alongside
We're so very proud to be a B-Corporation. B-Corporation, or B-Corp for short, is a certification for businesses who have a bigger mission than simply making money. B-Corp is for ethical businesses who want to make a positive impact for the benefit of people and planet. While we're on a mission to reduce unnecessary food waste from farm to fork, here are 13 other B-Corp businesses making brilliant, positive change in the world.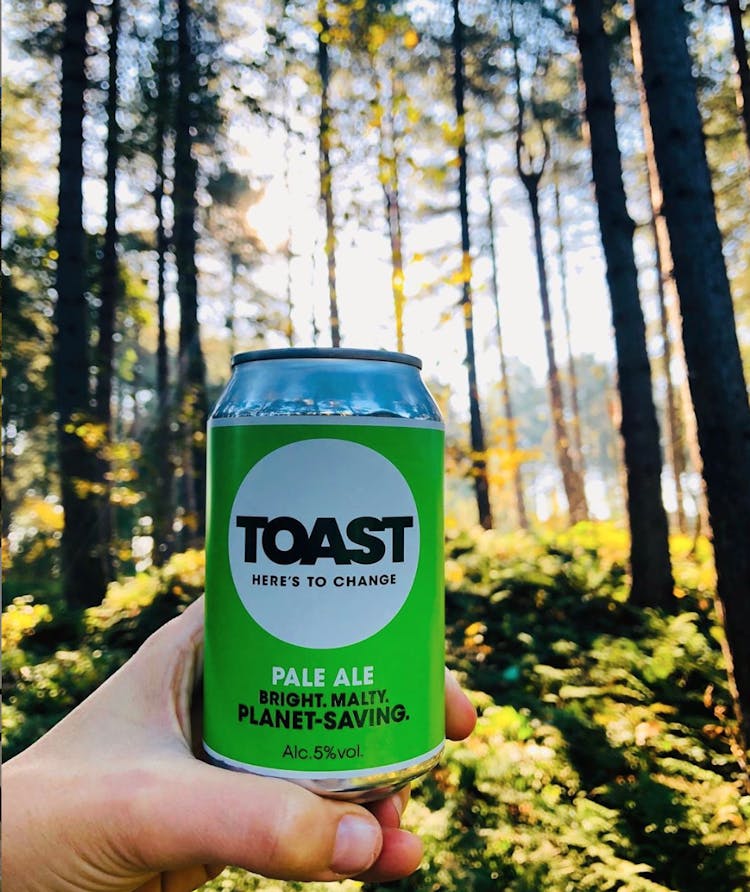 TOAST ALE
Our friends at Toast Ale are doing an amazing job, crafting award-winning beer using bread that would otherwise go to waste. All profits go back to Feedback, a campaign group on a mission to change our food system for the better.  
RUBIES IN THE RUBBLE
Zero-waste ketchup anyone? Rubies in the Rubble use fruit, veg and other food that would otherwise get wasted to make delicious planet-friendly condiments. Their plant-based mayo uses aquafaba, the protein-rich water left over from cooking chickpeas which would normally be thrown away. 
HOBBS HOUSE BAKERY
A fifth-generation bakery, Hobbs House not only makes exceptionally delicious bread, they pride themselves on getting 95% of their flour from their local organic mill in a bid to support local farmers, organic grain and reduce their flour footprint. Plus, they operate on a no-bread-waste policy, donating any leftovers to help feed the hungry. They also give online baking courses.
REBEL KITCHEN
The plant-based alternative to regular milk, Rebel Kitchen's Mylks are made with organic coconut cream, organic cashews, spring water and organic brown rice syrup. They work to question the status quo, challenging where our food comes from and asking how we can work towards more regenerative farming practices, focused on super healthy soils, ecosystem restoration and biodiversity. 
MADE WITH LOCAL
Based in rural Nova Scotia in Canada, Made With Local makes snack bars using ingredients from local farmers and producers, from their local honey to their cranberries. They also partner with social enterprise bakeries that employs people who have barriers to the mainstream workforce. In making their snack bars, they're helping to create a more inclusive and resilient local economy and community.
OSSA BONE BROTH
To make their rich, delicious bone broth, Ossa uses chicken and beef bones that would otherwise be thrown away. The bones are sourced from organic, free-range farms, slow-cooked for 24 hours, and enhanced with wonky veggies and apple cider vinegar. 
IG: @doisyanddam
DOISY & DAM
Palm oil- and additive-free and with 30% less sugar than the average bar, chocolate company Doisy & Dam are dedicated to making chocolate that's healthier and more sustainable too. They source their cocoa from Columbia and only work with people championing good working conditions and pay for everyone along the supply chain. 
EASTHALL FARM
Based in Hertfordshire, Easthall Farm is dedicated to promoting wildlife and biodiversity on the land. They have left 23 kilometers of field margins for wild habitats and plants and turned arable fields into grasslands, and they encourage access to wild spaces, by hosting kids' farm visits and forest schools to get children into nature and learning about farming and woodland.  
THE FARM: BYRON BAY
Further afield in Australia, The Farm is an 80-acre working organic farm home to a community of growers and producers, including market gardeners, florists and an on-site bakery. Their restaurant, café and shop is supplied by the farm, and with plenty of adult and child-friendly workshops, their mission is to grow, feed and educate as many people as possible about the power of food grown in tune with nature. 
THE SCOTT FARM
Over in Vermont, USA, is The Scott Farm. They grow 130 varieties of heirloom apples as well as plums, blueberries, peaches, pears, quince, nectarines, cherries and grapes. Constantly planting new apple varieties to add to their orchard, The Scott Farm are helping to promote a diversity of fruit rather than a select few monocrops. Their fruit is hand-picked and sold locally. 
IG: @ecoboothuk
ECOBOOTH
Ecobooth make new things from old plastic, specifically for events, exhibitions and festivals. They create everything from exhibition booths to temporary experiences in a bid to cut the enormous waste generated by events. They've picked litter from beaches and turned it into furniture for local schools and built a skate park from plastic waste destined for landfill.
PIP & NUT
Pip & Nut started out as a one-woman band, when Pip began blitzing her own homemade nut butters and selling them at market in 2013. These days, Pip and her growing team make delicious palm-oil free natural nut butters.
LILY BEE WRAP
Making it easier to cut our plastic-use in the kitchen, New Zealand-based LilyBee Wrap makes the perfect alternative to cling film. Ideal for wrapping sandwiches, packed lunches and last night's leftovers, these plastic-free wraps can be reused again and again.