10 inspiring green initiatives from around the world
WE TAKE A LOOK AT THE BEST INITIATIVES AROUND THE WORLD THAT CREATE A GREENER, MORE SUSTAINABLE PLANET…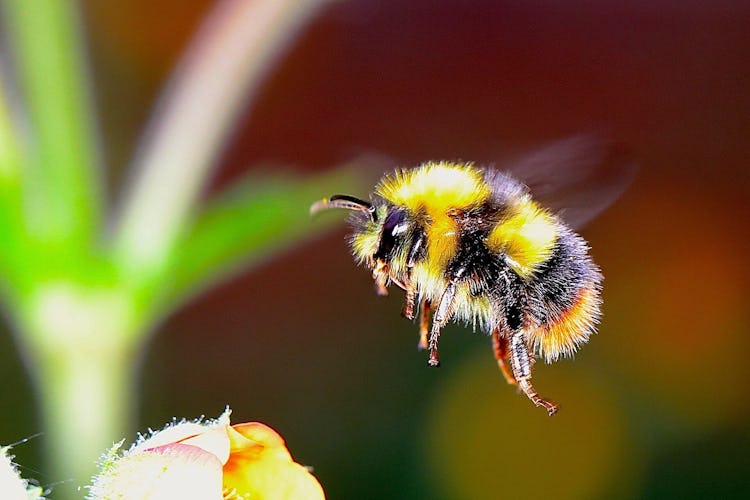 TRASH FOR TOKENS
In Curitiba, Brazil, a revolutionary project has been underway for decades encouraging locals to recycle by trading recyclable waste for bus passes or food. The exchange rate works out at around 2kg of recyclable rubbish in exchange for 200g of food. 90% of the population takes part in the recycling programme and more than 10,000 residents make use of the trash-for-tokens exchange.
SINGAPORE'S GREEN ROOFS
With aims to be the world's greenest city, Singapore is also one of the most dense. The city has incorporated green roofs into its many high-rises and 'nature ways' that stretch along roads to attract birdlife. By 2030, Singapore aims to reach 200 hectares of skyrise greenery, equivalent to 200 football fields.
BEE-FRIENDLY BUS STOPS
In The Netherlands, Utrecht's local council has installed green roofs on more than 300 bus stops in a bid to create more bee-friendly spaces. The roofs help to encourage biodiversity and spaces for bees to thrive. 
NO MORE PLASTIC!
More than 8 million tonnes of plastic dumped into our oceans every year, harming precious ocean ecosystems and wildlife. This year, France is leading the way on the war against plastic, banning several common  single-use items, including plastic plates, cups and cotton buds. This time next year will see cutlery and straws added to the list as part of a year-on-year phasing plan towards a more waste-free economy.
COMMUNITY FRIDGES TO CUT FOOD WASTE
In the UK, environmental charity Hubbub has set up an active community fridge network around the country in a bid to cut food waste. Residents and businesses drop off any food they won't use for neighbours who need or want it. Hubbub says around 25 tonnes of food per month is being redistributed, the equivalent to about 50,000 meals.
THE WORLD'S MOST BIKE-FRIENDLY CITY…
...goes to Copenhagen. With 242 miles of bike lanes, it's no surprise that nearly half of all Copenhageners commute to work by bike. Followed by Amsterdam, Tokyo and Portland,  government cycling schemes, including easy access to city bikes and a dense network of cycle paths are all helping to increase bike-use and reduce polluting car traffic. Stats show that Danish levels of cycling in the UK could save the NHS £17bn in 20 years!
ONE TINY NATION BANS TOXIC SUNSCREENS
The tiny Pacific nation of Palau is the world's first country to ban toxic sunscreen in a bid to protect their rich marine ecosystem. Oxybenzone is one among several chemicals commonly used in sunscreens that when applied to our skin and washed off when we swim or wash is proving toxic and dangerous to coral reefs and wildlife. The chemical has been shown to deform or kill young coral reefs as well as multiple other sea life, from dolphins to sea urchins to mussels. Read this guide to reef-safe sunscreens.
RECYCLE OR PAY!
Belgium is top of the charts when it comes to recycling, in a country where 87% of plastic bottles, glass bottles, packaging and cartons are diverted from landfill. How do they do it? In large part thanks to households who are responsible for separating and sorting their rubbish and are charged with fines if they fail to do so. Would you like to see the initiative in your city? Comment below.
OSLO'S CLIMATE BUDGET
Oslo won the European Green Capital Award in 2019 with a goal to cut 50% of their carbon emissions by this year. One scheme is their Climate Budget which is now being counted in the same way a financial budget would account for funding. What's more, 30% of vehicles sold are electric and their bio-gas is produced from biowaste and the city's sewage. 
THE WORLD'S FIRST ROOFTOP GREENHOUSE
In Montreal, a pioneering company is growing food from the city's rooftops, partnering with local farmers and creating a community of pick-up points for people to buy more directly from local producers. Their vision? To create a better food system of rooftop farms and local agriculture in all shapes and sizes. We like the sound of that!