5 fruit & veg scraps to replace your everyday household items
Should you find yourself running out of your usual household items such as cleaner, fertilisers and removers, the last place you would think to find an alternative would be from those leftover scraps and ends you have from your fruit & veg.
Well, believe it or not, once you finish with your bananas and lemons they can still be transformed into essential household items! And even if you prefer the conventional kind, these fruit & veggies mean you won't have to pop out to get a replacement when you do run out.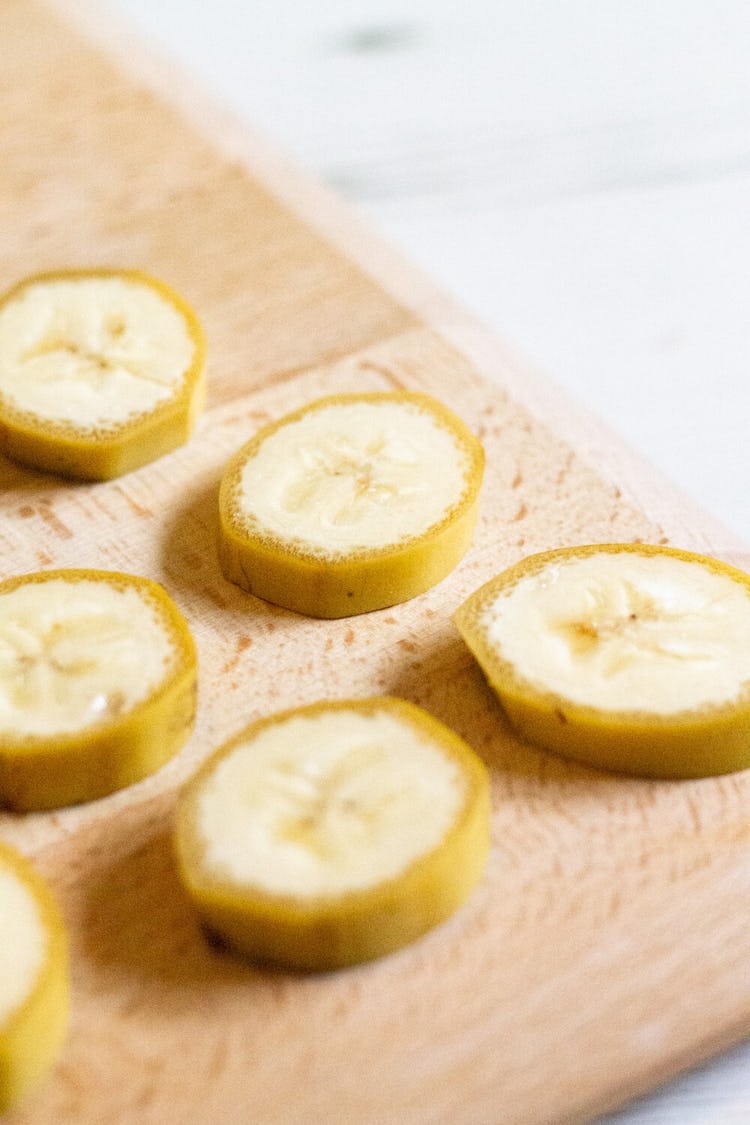 1. BANANA PEELS FOR LIQUID FERTILISER
Local garden stores closed? As long as you have a few banana peels to hand you can concoct your very own liquid fertiliser. All you need is do is steep a couple of banana peels in a bucket of water for a few days to create your fertiliser liquid. Use a ratio of one part of the liquid to four parts of water, pop it into a bottle and you have a nutrient-filled solution that your indoor plants & herbs will thrive on! (Not only that, but by rubbing any extra peels on the leaves of your green houseplants, you can give them that extra clean shine).
2. PRE-SQUEEZED LEMONS FOR CLEANERS & THAT EXTRA SHINE
After squeezing your lemons into your favourite recipe or juice, you can use the remaining lemon half that's left to shine away all those water marks on your taps. Not only will it give you a squeaky clean surface, but your citrusy remains will also leave the area smelling lovely and fresh. 
Another way to reuse your squeezed lemons is to give your chopping boards a deep clean. With chopping boards being a staple of the kitchen, they often find themselves riddled with marks from previous use. Throwing a little salt on the board, and scrubbing thoroughly with a lemon will start to make those stains disappear, all the while removing any lingering odours your board may have had previously.
3. LEFTOVER GRAPEFRUIT FOR YOUR BATHTUB & SINK CLEANERS 
High in citric acid, grapefruits are particularly good and cleaning surfaces, effectively lifting off oils & grime. With what's left of your squeezed grapefruit, and some coarse salt,   you're on your way to transforming your bathroom.
 4. SPARE LIMES FOR YOUR INSECT REPELLENT
With Spring in full swing, you might find yourselves housing a few unwanted visitors in your homes - not ideal if you're spending most of your time indoors! Whilst conventional bug killers can be harsh on even human noses, a little lime juice is a much more natural solution to the problem. Using whatever lime juice is left in your pre-squeezed limes (or if you're finding it hard to use up any old limes), mix it up with a little water and spray around your windows and doors. This deters ants from entering your home, and keeps the house smelling citrus-y fresh.
5. OLD ONIONS FOR YOUR SCOURER/BRILLO PADS
It's never fun deep cleaning your grills, even less so if it means using various cleaners and scrubbers to get them clean. However, with just half of a cut onion, you can loosen off much of the dirt and grime caked on to your grills. Some suggest to heat the grill so that everything on the surface burns down & hardens first, then scrubbing with your onion to remove the grit. Not only does this make the overall job easier, but it also uses up an old onion lying around instead of any items that you might have to nip to the shops for.